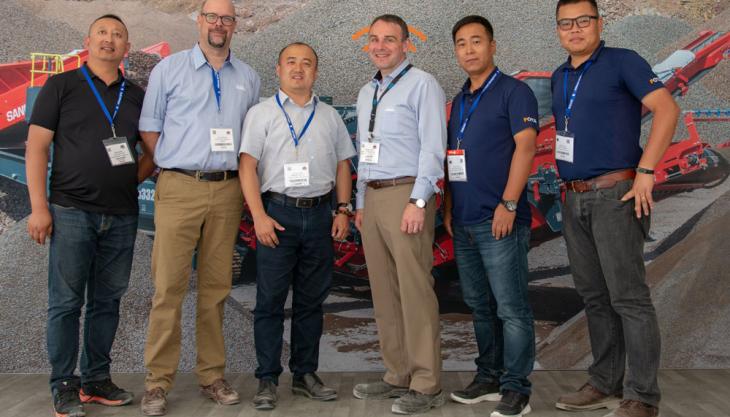 Pota Environmental (Shanghai) Ltd to sell and support Sandvik mobile crushers and screens across mainland China
SANDVIK Mining and Rock Technology have appointed Pota Environment (Shanghai) Ltd as their new distributor for mobile crushers and screens throughout mainland China.
Pota will not only supply Sandvik's comprehensive range of mobile crushing and screening equipment, but will also provide full aftermarket care, spare parts and dedicated customer service, further enhancing Sandvik's commitment to deliver enhanced, locally focused customer support.
Specialists in the supply of mobile material-handling equipment and dust-suppression systems to the Asian market, Pota will have a team of 12 sales representatives and six service engineers  to support Sandvik mobile crushers and screens in mainland China.
Commenting on the appointment, Eugene Lyons, global sales and marketing director for Sandvik Mobile Crushers and Screens, said: 'We are delighted to appoint Pota as our distributor in China. This will inevitably open up new opportunities…and we are excited at the huge potential the market has to offer.
'Pota Environment (Shanghai) Ltd were appointed at the beginning of July, and after a tremendous start with the sale of a number of mobile crushing and screening trains, we would like to congratulate them on these deals, welcome them to the Sandvik family and wish them every success for the future.'
Pota will be participating in Bauma China from 27–30 November 2018, where will have a Sandvik QI441 Prisec impact crusher on display on their stand.