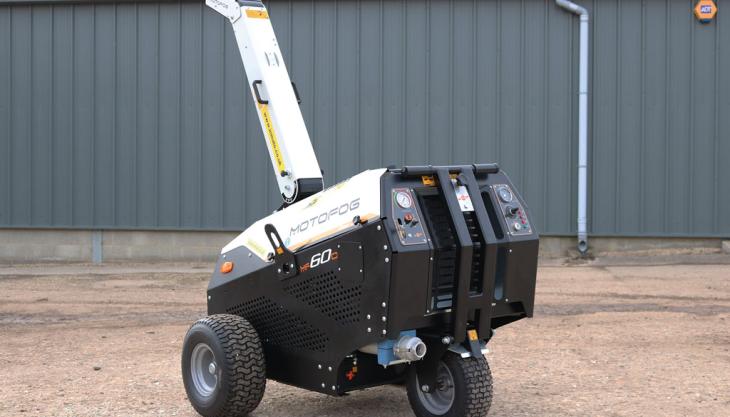 Contractor uses latest MF60D dust-suppression unit on major redevelopment project  
RYE Demolition, who are currently carrying out a two-year contract to oversee the demolition and ground remediation of the former Kodak factory in Harrow, North London, have specified the latest model in the Motofog range to help mitigate nuisance dust generation during works.  
To ensure that all site workers and nearby residents are protected from the inevitable dust pollution, Rye Demolition have taken delivery of a Motofog MF60D dust-suppression system powered by a three-cylinder Yanmar diesel engine and boasting an impressive 55m throw. 
'Many of the old factory structures are of brick and concrete construction and very tall,' said Steve Hall of Rye Demolition. 'Finding a dust suppression system which has the reach, oscillation and maneuverability on site were major factors for us. The MF60D also doesn't need to have a generator to move around which has been a benefit to us.'
The Motofog MF60D unit can be repositioned three or four times a day depending on the wind direction and the type of work being carried out. The site in Harrow requires significant ground stabilization work, thus creating additional dust problems especially during the summer months. 
With horizontal and vertical oscillation, plus various spread pattern control, the MF60D provides a versatile dust-suppression solution for all sites, including a 90-degree angle of oscillation which delivers a formidable spray curtain.
'The MF60D has proved to work well and is highly effective with the high-reach demolition work, allowing dust to be quickly contained at the source,' commented Mr Hall. 'The ability to move and reposition the MF60D quickly ensures work continues to schedule with the least disruption and diverted manpower.'