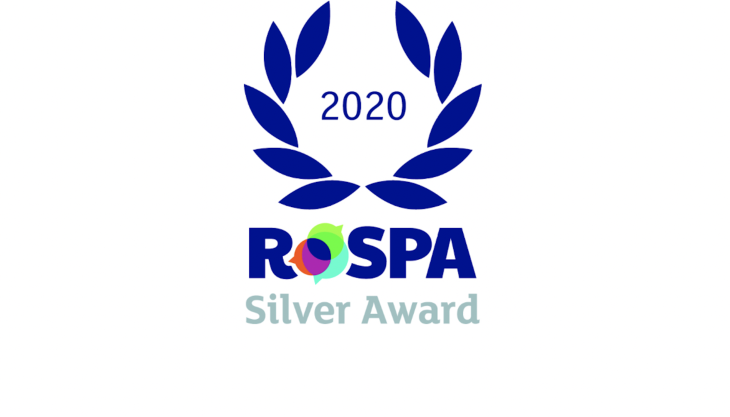 Articulated hauler manufacturer achieves fourth Silver award for health and safety practices
TEREX Trucks are celebrating after receiving an internationally recognized award for demonstrating high health and safety standards. The team in Motherwell has been awarded a RoSPA Silver health and safety award for working hard to ensure staff get home safely to their families at the end of every working day.
Organizations receiving a RoSPA Award are recognized as being world leaders in health and safety practice. Every year, nearly 2,000 entrants vie to achieve the highest possible accolade in the UK's longest-running health and safety industry awards.
Karen Anne Duffy, Terex Trucks' senior HSE advisor said: 'We take health and safety very seriously at Terex Trucks and are thrilled to be recognized by RoSPA for a fourth year.
'Securing this Silver award once again demonstrates consistency in our approach to health and safety management. With our commitment to continued improvement, we can work towards the Gold award.
'We communicate our health and safety initiatives with our staff and through groups such as our Better Place to Work Committee. As a heavy manufacturing business, health and safety is vital for us, and with the support and understanding of our management team our working environment remains a safe place to be.'
The RoSPA Awards scheme, which receives entries from organizations around the world, recognizes achievement in health and safety management systems, including practices such as leadership and workforce involvement.
Julia Small, RoSPA's head of qualifications, awards and events, said: 'The RoSPA Awards scheme is the longest-running of its kind in the UK, but it receives entries from organizations around the world, making it one of the most sought-after global accolades in health and safety.
'RoSPA wants every employee, wherever they are, to work safe in the knowledge that they will be going home unharmed and healthy at the end of every day. The RoSPA award winners are vital to help achieve this goal, as by entering they are driving up standards and setting new benchmarks for organizations everywhere.'
Staff from the team at Terex Trucks in Motherwell will be presented with their award during a virtual ceremony on 3 September.