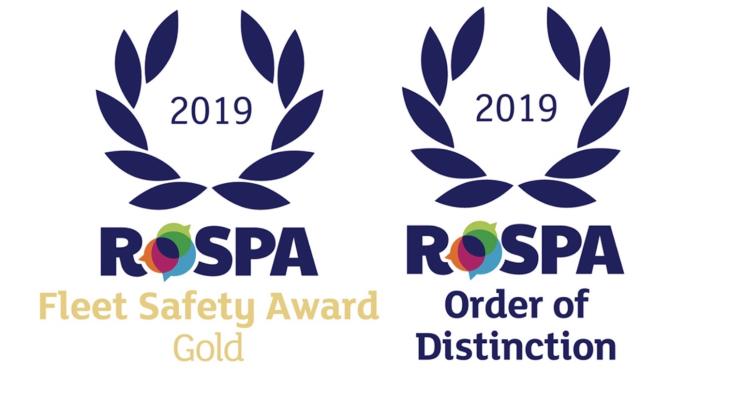 Company presented with prestigious top honour as well as ninth Gold Fleet Safety Award
EUROVIA UK have been awarded one of the top honours for outstanding health and safety practices by the Royal Society for the Prevention of Accidents (RoSPA).
The company was awarded the Order of Distinction at the RoSPA Health & Safety Awards 2019, which took place at the Birmingham Metropole hotel on 6 June.
The Order of Distinction recognizes Eurovia UK's 17 consecutive Golds in the prestigious RoSPA Health & Safety Awards scheme – the longest-running industry awards scheme of its kind in the UK.

Dave Campbell, Eurovia UK's group health, safety and environment director, was present at the ceremony, during which he was also presented with the company's ninth Gold Fleet Safety Award, in recognition of excellence and the encouragement of improvement in managing occupational road risk.

Mr Campbell said: 'Health and safety is always evolving, and we never stop looking for new and improved ways to keep our employees safe when they are at work. Receiving these accolades from RoSPA in recognition of our efforts is extremely rewarding.
'I'm delighted that they have presented us with such a prestigious award as the Order of Distinction and that they have recognized our excellent health and safety practices during the past 17 years.'