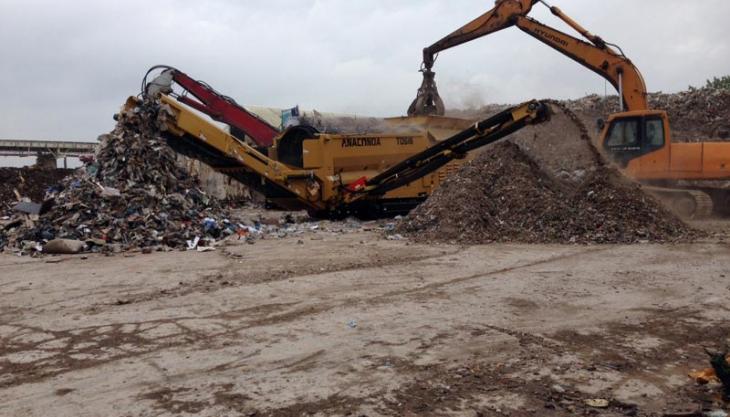 Anaconda TD516 trommel screen designed to help operators reduce landfill costs
Tackling the volume of waste going to landfill has been an issue for waste companies for many years. As the landfill tax has increased, the effort to recycle has intensified with millions of pounds of investment being spent on equipment to help recover anything that has value.   
For some it means elaborate waste systems with serious investment to aid this recovery, for others though, a much smaller investment can save lots of money.
Anaconda say they have seen significant interest and demand for their TD516 tracked trommel screen. The machine steadily works its way through huge piles of waste, saving the operator money in landfill taxes as well as potential revenue from the segregated waste.
The TD516 unit provides a key solution to separate the 'qualifying materials' from the 'non qualifying' materials prior to land and, therefore, avoiding the higher rate of tax. From the moment the mixed waste enters the trommel, it is broken down and small particles such as soil are sifted out.
Further separation of the oversized waste can be separated by trained  'picking operatives' who remove any wood, plastic, cardboard or other valuable recyclable materials.  An overband magnet can also be fitted to collect any scrap metal.
'Excellent throughputs', 'robust build', and 'easy-to-use functions' are just some of the positive comments received from customers after buying/renting the Anaconda TD516 trommel screen.