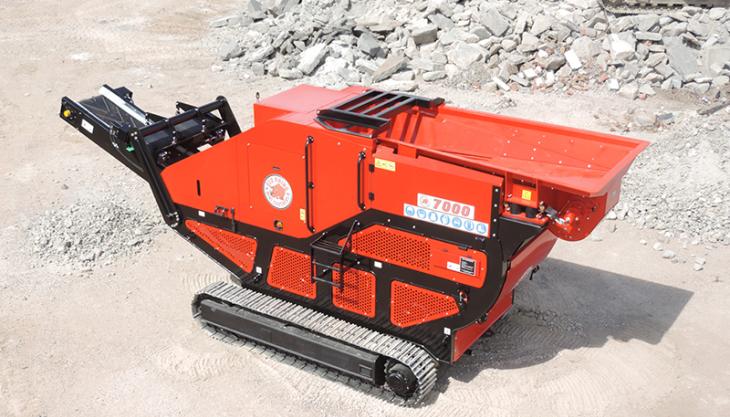 Company adds latest Stage IIIB-compliant 7000 model to its extensive range of mini-crushers  
RED Rhino, manufacturers of mini-crushers, have added a new environmentally friendly-designed model to their wide range of machines.
The latest Red Rhino 7000 crusher is powered by a common-rail, four cylinder, turbocharged Deutz 2.9TCD water-cooled diesel engine that meets Stage IIIB/Tier 4 Final emissions standards. It also complies with the low emission requirements that are demanded on urban contracts at the insistence of many local authorities.
Thanks to the vastly reduced emissions from the engine, the 7000 unit benefits from low running costs, reduced fuel consumption and a larger fuel tank, resulting in longer periods between refuelling. The mini-crusher also features a new control system, improved scavenged air filtration, high/low speed tracking, automatic control for preheat when starting from cold, improved condition monitoring and additional safety devices.
Automation and control have played a key part in the design of the 7000 mini-crusher, as it has full remote control for tracking, conveyor and feeder control, as well as remote crusher hydraulic setting adjustment. The crusher rotation can also be reversed using the remote-controlled system. With these flexible crusher controls in place, the operator can clear blockages without leaving the excavator cab. 
The success of the Red Rhino machine range is built on delivering cost-efficient production for its customers by recycling and crushing on site, and reducing expensive transport costs, tipping charges, tax levies and replacement material costs.