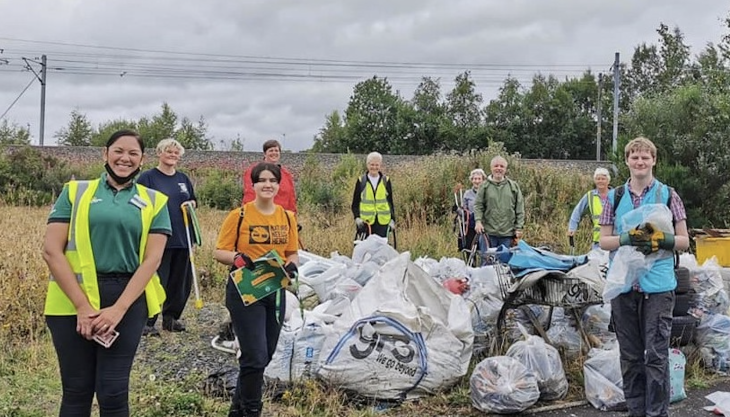 Tarmac quarry donates new equipment and high-visibility jackets to volunteer litter-picking group
TARMAC's Ravelrig Quarry, near Edinburgh, in Scotland, has given a helping hand to a group of volunteer litter pickers with a much-needed donation of new equipment and high-visibility jackets.
Local voluntary group the West Lothian Litter Pickers were formed in March 2019 with the aim of cleaning up the county and reducing the environmental impact of littering.
Over time the group has grown to more than 3,000 members – all of whom have a passion for the environment and keeping the local community free of rubbish.
As part of their ongoing quest to clean up public spaces, the volunteers approached Tarmac to request a donation of equipment and protective clothing for their ever-growing membership.
Derek Kyle, quarry manager at Ravelrig, said: 'We're pleased to have been able to support the West Lothian Litter Pickers with this valuable work to keep local public spaces clean and tidy.
'The effort the volunteers put in, in their own time, is extremely honourable and we hope to join them on a litter pick in the coming months to continue our support.'
Jim Allan, a volunteer and admin member with West Lothian Litter Pickers, said: 'Discarded litter is a source of pollution, as well as being a potential danger to wildlife and a significant blight on our local environment.
'We are very grateful to Tarmac for their donation. The support we have received will help us to make a very visual and physical difference to the local area.'