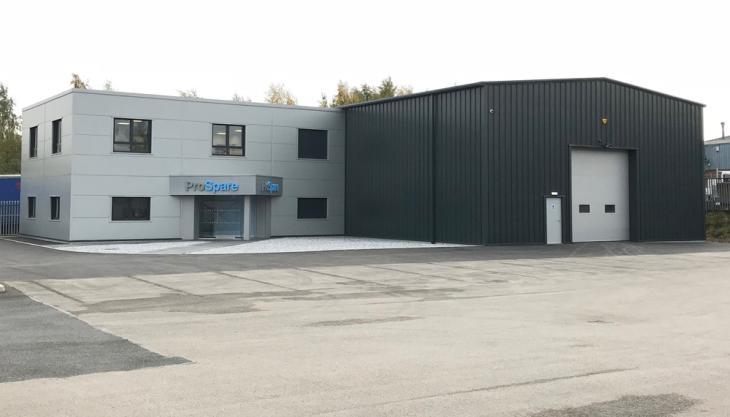 Company expands headquarters to support major growth plans for the future
PROSPARE, specialists in bulk materials-handling equipment, have opened a new two-storey office building and warehousing unit at their headquarters in Pinxton, Nottinghamshire.
The new extension will house the company's growing team of engineers, site fitters and expanded stockholding of components. The company specializes in solving abrasion, impact, noise, material flow and dust-containment issues in heavy industries, along with supplying powder-handling equipment.
ProSpare are a sister company of ConSpare Ltd, who specialize in providing concrete production solutions.
James Bullock, managing director of ProSpare, commented: 'We have more than 40 years' experience in the concrete production industry and a lot of the expertise we've built up over that time lends itself perfectly to the bulk handling sector.
'The products we supply and the engineering know-how we have built up means we can help businesses that handle bulk materials to take cost out of their manufacturing processes, maximize the efficiency and effectiveness of production equipment, and bring about productivity, quality, safety and environmental performance improvements.'
He continued: 'We believe that ProSpare have growth potential. The new building signifies our commitment to the expansion of ProSpare and will provide enough dedicated space for our expanding team and product range to flourish.'