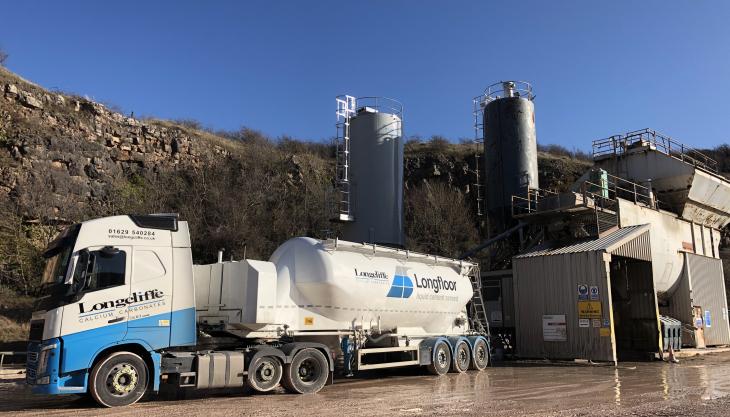 North Wales concrete supplier teams up with Longcliffe Quarries to produce free-flowing floor screed
PROMIX Concrete have commenced production of a free-flowing cementitious floor screed  at their concrete plant in Colwyn Bay, North Wales. The company has teamed up with Derbyshire-based Longcliffe Quarries and is using their Longfloor IntegraCure powder as the key component in the floor screed.
According to Promix, the product is suitable for all types of flooring applications, with the Longfloor IntegraCure component negating the need for a spray-on curing agent to be applied immediately after installation.
The product can be delivered in truckmixers and up to 1,000 sq m can be laid in a day. It can be used in the domestic, commercial and underfloor heating sectors, and as it is laitance free, after application there is no requirement to sand the surface prior to receiving tiles.
Promix Concrete were originally formed in 2005 by the Deir family having previously traded as Spotmix North Wales, operating a fleet of volumetric trucks. In 2017, the company purchased the Steelfields Major 60 concrete plant from CEMEX's Raynes Quarry, in Colwyn Bay, and commenced trading under its new name.
In early 2018 Promix Concrete were awarded their BSI Kitemark accreditation to produce ready-mixed concrete in both truckmixers and volumetric vehicles. The company now runs a mixed fleet of 4, 6 and 7.5 cubic metre truckmixers and two volumetric vehicles, and has recently installed a new 80-tonne silo, supplied by EuroFab Engineering, to store the Longfloor powder.
Producing specialist products is nothing new for Promix, who since their formation have supplied coloured concrete for the promenade in Colwyn Bay, a long distance pump grade concrete with non-shrink admixture for works at the end of the CEMEX jetty in Raynes Quarry, and, more recently, a self-compacting concrete.