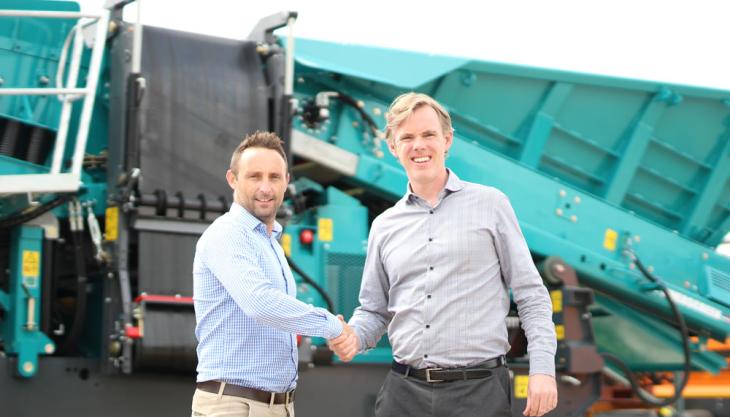 Distributors Blue Central expand territory and support services to include East Midlands and East Anglia  
BLUE Machinery Central, part of Blue Group, have announced that they have increased their territory for both Powerscreen and EvoQuip crushing and screening equipment to include the East Midlands and East Anglia regions.  
The newly expanded territories continue to strengthen Powerscreen's UK dealer network and ensure that customers in these areas have access to the full offering of the extensive Powerscreen and EvoQuip machine ranges, together with full service and support.
Cheshire-based Blue Machinery will have a wide variety of machines available, including the 3.3-tonne EvoQuip Harrier and Powerscreen Premiertrak 600, to meet the many different business sizes, applications and customer budgets.
Initially, two members of the Blue Central sales team will cover the new areas, supporting customers in relation to new product purchases, servicing and spare parts. The Powerscreen/EvoQuip dealers will also have engineers, based in the territory, to support previous and new machinery sales.
Aidan McGeary, managing director of Blue Central said: 'It is another progressive step for Blue Central and the Group as a whole. Our experience of these machines is second-to-none and we are able to offer outstanding aftersales support to customers due to our service backup and dedicated spare parts facility. We're looking forward to working with this new customer base supplying these world leading brands and supporting their businesses whenever it's required.'