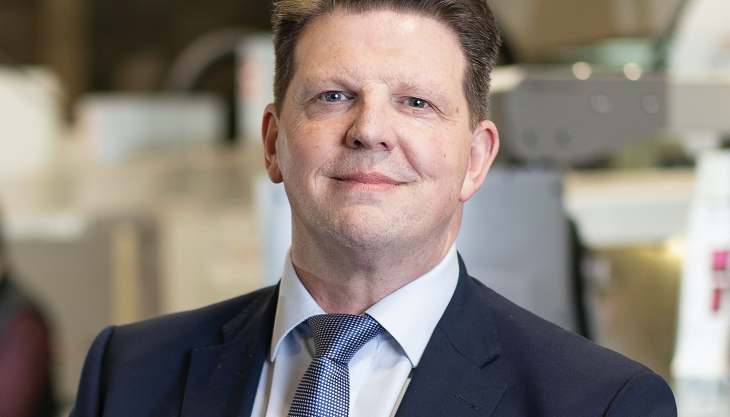 Northern Ireland mineral products industry failing to utilize UK Government R&D tax credit relief
FIGURES released by HMRC reveal that while the mineral products sector is missing out, three other key sectors – 'manufacturing', 'professional, scientific and technical', and 'information and communications' – are continuing to reap the majority of research and development tax credit benefits.
In light of the Chancellor's announcement last week to support SMEs focusing on research and development (R&D), a growing number of UK companies across various sectors are expected to be driving innovation and in a position to apply for more R&D tax credit relief immediately.
Some sectors, such as construction, have seen the percentage of claims increase, but Northern Ireland-based R&D tax credit specialists The Momentum Group have stressed that there is greater opportunity to grow these percentages across a full spectrum of industries, including mineral products.
Given the current challenging economic market due to COVID-19, Tom Verner, managing director of The Momentum Group (pictured), is urging all companies to review the current innovation they are applying throughout their processes, products and services, to ensure they get what they deserve in terms of R&D tax credit support from the Government.
He commented: 'We are facing a daunting economic outlook in Northern Ireland and companies need to consider all options in order to recover; and R&D tax credit relief has the potential to help many businesses.
'It is encouraging to see the level of claims across the three key sectors, but there is a great deal more potential in these sectors and across a huge variety of other businesses. The monetary value of R&D tax credits to even the smallest companies could run into tens of thousands of pounds, which could benefit cash flow enormously at this time.'
Having identified mineral products as one sector that is under-utilizing the available R&D tax credit fund, The Momentum Group have partnered with the Mineral Products Association Northern Ireland (MPANI) to offer free R&D tax advice during the current challenging period for companies.
Gordon Best, director of MPANI, said: 'Given the COVID-19 emergency that is impacting every aspect of our lives, and the need to get cash into our businesses, there is no better time to investigate if your company is eligible for research and development tax credits. Most companies within the sector will find that some of the many processes they are already carrying out are eligible.'
He added: 'The Momentum team has been working with many of our members over the past few years and the results have been incredible. It's clear they are experts in their field and know what qualifies for R&D tax credits and what doesn't.'