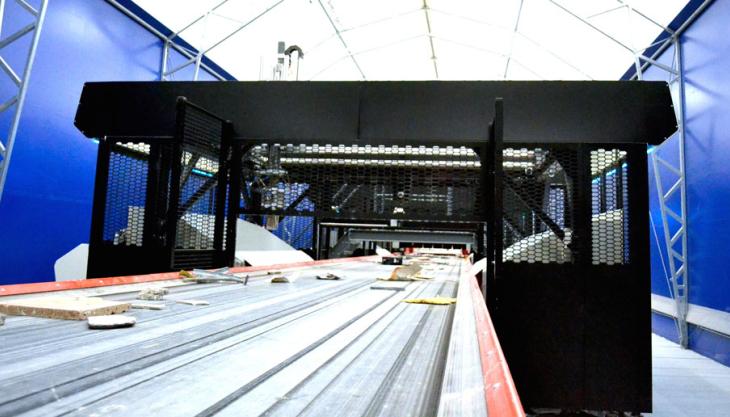 Recycling firm operates 'first wind-powered robotic waste-sorting line' in Sweden 
MALMO-based Carl F have taken delivery of a ZenRobotics Recycler waste-sorting system – strengthening their commitment to developing more sustainable practices and reducing the footprint of waste management processes. According to ZenRobotics, the wind-powered robotic sorting line is the first of its kind in Sweden and the system is expected to recover 12,000 tonnes of materials annually. 
'We are constantly looking for more efficient practices and the ZenRobotics waste sorting system fits that scope perfectly,' said Carl Fredrik Jönsson. 'The standalone process provides highly efficient waste separation and the robots are working during the night shift as well.'
Carl Fredrik added newer technological developments have been slowly embraced in the waste industry and many operators seem to be content with the status quo. The company, however, has taken a more eco-friendly approach and wants to recover more recyclables given that there is a lot of incineration of waste in Sweden.
The Malmo installation is unique as the Recycler system is powered by Carl F's own wind power source to reduce environmental impact. Providing an efficient sorting process for mixed construction, demolition and industrial waste, the robotic sorting line has significantly added more capacity to the recycling and waste-management process for Carl F. 
'An installation like this is a great example of how you can set up an automated waste-sorting process for minimum investment,' said Rainer Rehn, CCO of ZenRobotics. 'The technology even allows solar or wind-powered waste sorting.'
ZenRobotics Recycler is said to be the world's first robotic waste sorting system, allowing for flexible and automated waste handling that can be configured to recognize new or multiple fractions, thereby optimizing the whole operation.