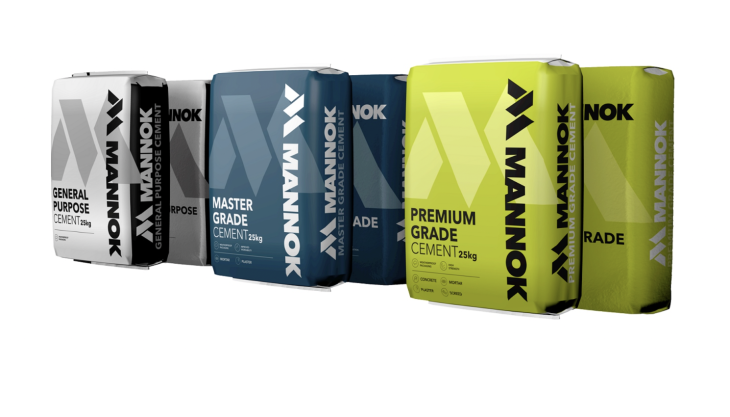 Company unveils new General Purpose, Master Grade and Premium Grade cement packaging
WITH the imminent rebranding from Quinn to Mannok, the company is giving customers a preview of its new-look cement bags carrying the new Mannok name.
The new packaging features the distinctive Mannok M prominently on the front of the bags, with the logo along the side to ensure easy identification when the bags are stacked on pallets.
One of the most striking features is the choice of colours, with each bag prominently designed in one of Mannok's brand colours.
The distinctive Mannok teal and green are designed to stand out in any merchant's store or yard, to help to establish familiarity with the Mannok branding.