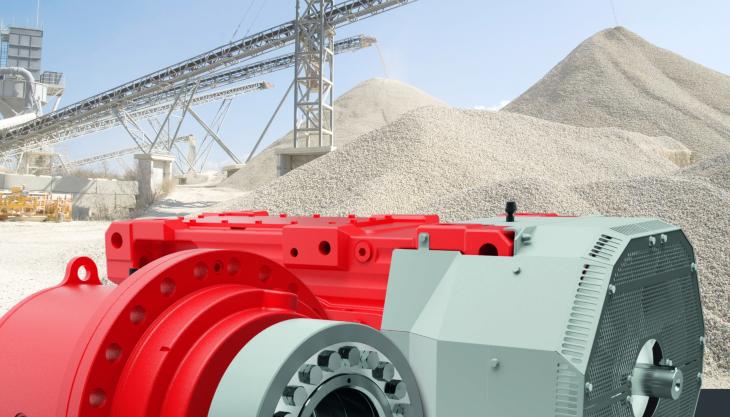 SEW Eurodrive launch two new rapid-delivery Assemble-To-Order services for heavy-duty gear units
SEW Eurodrive have launched a rapid new service providing delivery of industrial gear units within five working days, or as fast as just one working day in the case of emergencies.
The two new Assemble-To-Order services are ATO5 for the five-working-day service and ATO1 for the premium one-day service. Both are available with SEW Eurodrive's tried and tested modular system of industrial gear units.
This includes the company's range of standard Generation X.e helical and bevel helical industrial gear units up to 45kNm, and the standard P Series planetary gear units up to 360kNm with almost all options. From March 2021, this will be expanded to include Generation X.e gear units up to 175kNm.
Offering reassurance and peace of mind in the event of machine downtime, customers get access to this entire range of gear units 24 hours after placing an order, providing flexibility and operational reliability in an emergency situation.
The new services will be of benefit to both design and maintenance engineers alike. Designers, for example, will benefit with more time for better planning, the ability to finish the design before placing an order, and faster project implementation.
Maintenance engineers will no longer need to store replacement units or components, reducing costs and the need for storage facilities. The new services will result in greater operational reliability too, as ATO1 units will leave SEW Eurodrive's plant just one working day after receiving an order, making it more like an extension of the customer's own warehouse.
The UK division of SEW Eurodrive is the first in the world to ship a Generation X.e gear unit under the new ATO1 service. The order was received on a Monday, the gearbox was built on Tuesday and then delivered to the customer's site, in the UK, on Wednesday.
Typical applications that will benefit from the new services include heavy-duty equipment found in mining, quarrying, conveying, and cement plants etc.