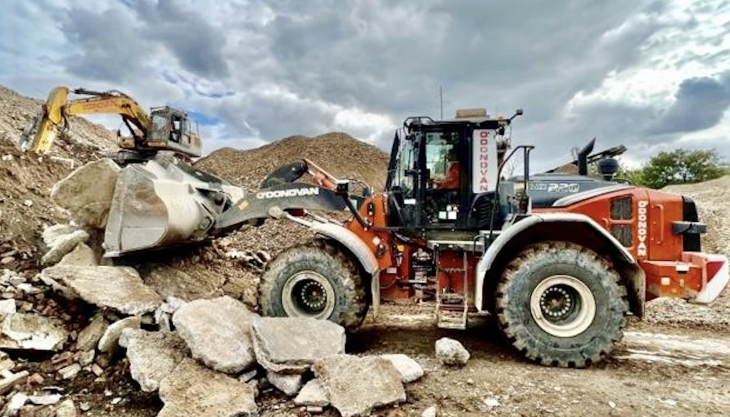 Waste-management company adds ZW220-7 wheel loader to north London plant fleet
WASTE-management company O'Donovan Waste Disposal have invested in a new Hitachi wheel loader for their six-acre material recycling facility in north London.
The company selected the ZW220-7 machine for its safety, comfort, and uptime, which will allow its operator to work more confidently, productively, and efficiently in challenging conditions.
The wheel loader's state of-the-art cab has been fully redesigned to provide a comfortable, ergonomic workspace for the operator, as well as offering superior visibility with on-board camera equipment and other intelligent safety-enhancing systems.
O'Donovan Waste Disposal said other contributing factors in choosing Hitachi were the machine's efficiency, reliability, and excellent aftercare service, which are paramount to working to maximum capacity.
Managing director Jacqueline O'Donovan commented: 'We pride ourselves on leading the way when choosing new assets to add to the fleet. We always look at the all-round safety, comfort, reliability, and efficiency, and the ZW220-7 offers the best standards, not only for our operatives, but also for the environment.'
Martin O'Hare, sales executive with Hitachi Construction Machinery (UK), said: 'We are delighted O'Donovan Waste Disposal chose the new ZW220-7 wheel loader to join their fleet and are confident the machine will provide the upmost productivity and reliability for their operations.'