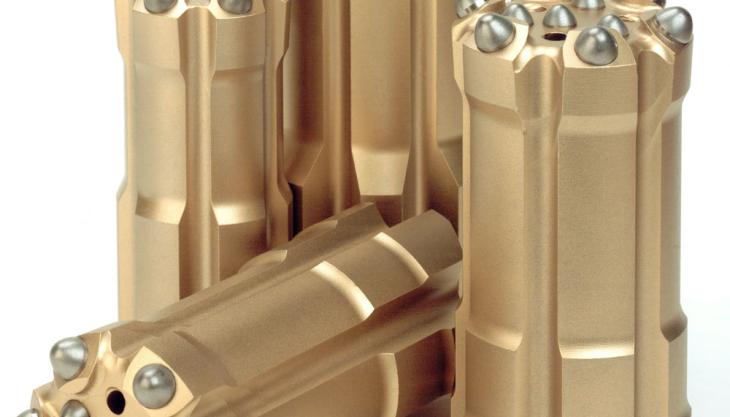 THE cost of a modern drill rig for a large quarry can be very high. First there is the capital cost, then the operating costs. If the rig achieves the production target in good time with low cost per unit output, then the value soars and a favourable ROI is achieved. But when a machine fails to deliver or masks further potential, personnel often try too hard to find solutions in the rig itself. The route to higher productivity for any machine whose performance depends on cemented-carbide tipped tools, however, is often found in the drilling-tool system.

The choice of drill rig is extremely important, as are its operating settings in relation to the rock conditions. Experience shows, however, that paying closer attention to the tool system is almost always the solution to a productivity problem. In many instances, the results can be quite staggering.

Throughout France and Germany, quarry managers are finding that a new ø60mm tool system from Sandvik for drilling holes up to 152mm in diameter with hydraulic top hammers is offering a real alternative to air-hungry down-the-hole hammers. Drilling straight, clean blastholes up to 25m deep nearly twice as fast as down-the-hole hammers and using half the fuel, the new tool system also offers greater flexibility in hole size in the ø90-152mm range. As it uses lighter, more agile and easily transportable drill rigs, it is also suitable for drill-and-blast contractors.

For down-the-hole systems, there are also new tool-led solutions that are said to reduce costs. For example, an advanced new grade of cemented-carbide has just been introduced for down-the-hole bits. Tackling the widest range of rocks ever in an optimal manner, this new option only requires that the user chooses the best button-shape and bit-face design for the type of rock in question.
www.construction.sandvik.com