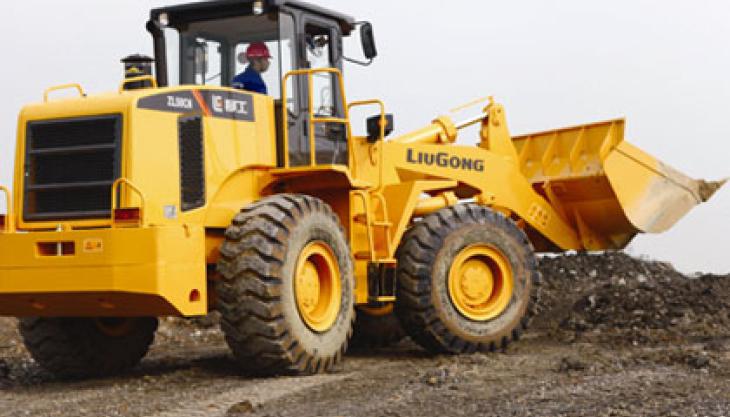 LiuGong begin supplying Guangxi Cummins-powered wheel loaders to overseas markets
LIUGONG, manufacturers of a full line of extreme-duty construction equipment, have started to deliver wheel loaders equipped with the brand new Guangxi Cummins L9.3 engine to overseas markets, starting a new chapter in LiuGong and Cummins' long-term relationship.
The ZL50CN (pictured), 855N, 856 and all other LiuGong Tier II wheel loaders are the first to be equipped with the L9.3 engine, which is optimized for wheel loaders with a 5-tonne bucket capacity.
'We could not be happier with the results of this endeavour,' said Yu Chuanfen, president of LiuGong Machinery. 'These machines have been tested in the Chinese domestic market for more than a year and the results have been excellent in terms of performance, productivity, reliability and durability.'
Founded in Liuzhou, China, in 2011, Guangxi Cummins is a joint venture of LiuGong Machinery and Cummins. The joint venture officially commenced operations in 2013 and is focused on designing and producing engines designed and fully localized for construction equipment in developing and emerging markets.