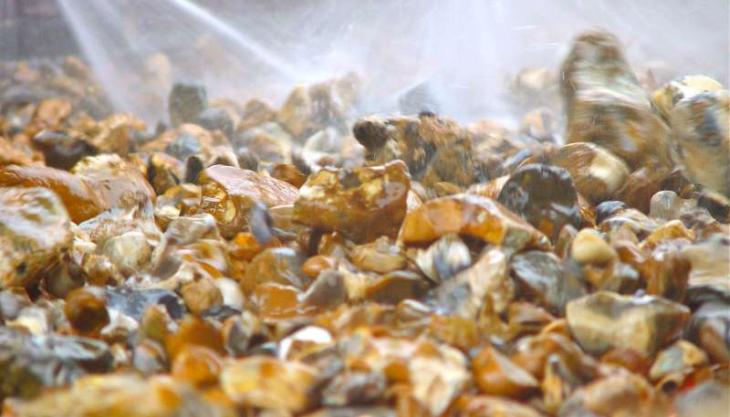 BDS publish latest annual report entitled 'Estimated Outputs of Aggregate Sites in Great Britain'
THE latest annual report 'Estimated Outputs of Aggregate Sites in Great Britain' has been published by BDS. The 2021 edition is an update of a report produced annually for more than 25 years that provides estimates of outputs and market shares by individual site and by company for Great Britain in 2021.
The report, which provides BDS estimates of outputs of operating pits and quarries and marine wharves in Great Britain in the 12 months to 31 December 2021, confirms that overall volumes bounced back to pre-pandemic levels. More than 750 aggregate sites are identified in the latest report with BDS estimating total the aggregate output to be c.193 million tonnes. Crushed rock contributed a 66% share with the remainder divided between land-won sand and gravel (27%) and marine won sand and gravel (7%).
The latest report confirms Tarmac as the largest producer of aggregates in Great Britain, and along with four other key producers (Aggregate Industries, Breedon, CEMEX and Hanson) their combined market share equated to around 72% of the total market. In 2021, the GB aggregates market was recognized by BDS to be the strongest in the East Midlands, followed by Scotland and the South West.
The report provides analysis and estimates down to individual plant level, summarized at county, regional, and national levels, including market shares by company.
Annually, BDS produce a suite of output-focused reports detailing estimated outputs and market share information for a range of sectors, including Asphalt Plants in Great Britain, Ready Mix Concrete companies in Great Britain, and Movements of Aggregates from Rail Depots in Great Britain.
To find out more about the 'Estimated Outputs of Aggregate Sites in Great Britain' report or to purchase a copy, email: contact@bdsmarketing.co.uk. More information on the suite of outputs reports produced by BDS can be found at: www.bdsmarketing.co.uk