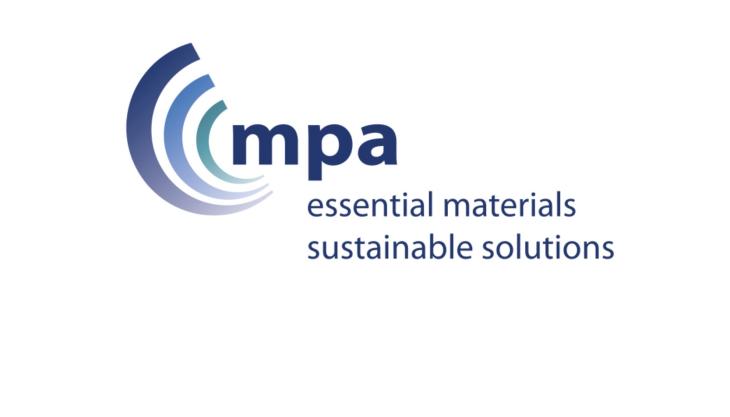 Association reassured by infrastructure commitment, but says questions remain over delivery and energy prices
THE Mineral Products Association (MPA) has expressed relief at the Chancellor of the Exchequer's decision not to cut capital spending in today's Autumn Statement, as landmark infrastructure projects, including Sizewell C, HS2, and Northern Powerhouse Rail were spared from cutbacks.
The MPA says the commitment to maintaining capital spending in line with the Comprehensive Spending Review, and to increasing the UK's energy independence, is sensible amid difficult economic and fiscal circumstances; although ministers must now follow through on these ambitions and ensure these projects are delivered.
However, the MPA is concerned about the lack of further detail about the future of energy price support for businesses after the Energy Bills Relief Scheme's initial period ends in March. While the terms of reference for the review of the scheme, published today, reiterate previous government comments about a smaller, more targeted scheme, there remains little indication as to whether energy-intensive industries such as cement and lime will be prioritized for targeted support.
The MPA is also keen to see further detail about the Chancellor's commitment to cutting overall UK energy consumption by 15% by 2030, and the potential implications of that ambition for energy-intensive industries.
Aurelie Delannoy, director of economic affairs at the MPA, said: 'It's a relief that the Chancellor has recognized that cutting capital spending in order to balance the books would have been an ill-advised option. His decision to maintain capital spending levels in line with previous announcements is certainly welcome, and will support the delivery of vital infrastructure projects, driving the economic growth and green energy security of the future.
'It is worth noting, however, that a lack of meaningful increase in these budgets to account for the significant cost pressure build-up since the 2021 Comprehensive Spending review, will inevitably result in less activity on the ground.
'With funding stable and the national policy statements for energy, transport, and water infrastructure being updated next year, it is crucial that ministers turn ambition into actual delivery.'
Diana Casey, director of energy and climate change at the MPA, added: 'For energy-intensive industries like cement and lime, it is disappointing that the Government has not provided more certainty about whether they will be prioritized for targeted support with energy prices after March 2023. Whilst we recognize the pressures on the public finances, businesses in these industries are facing a cliff face in their energy costs that could render them uncompetitive when set against longer-running support in Europe.'