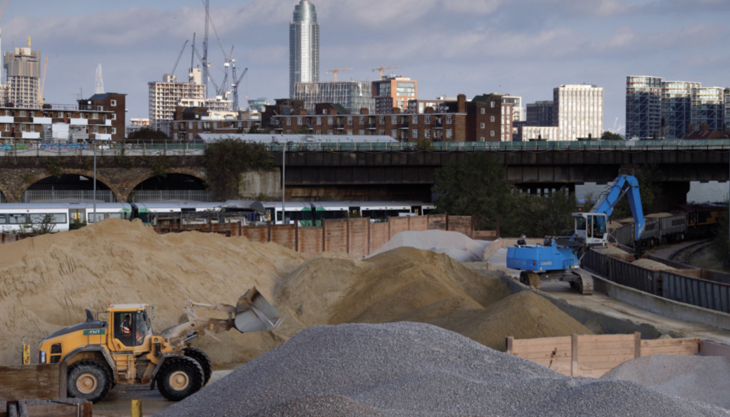 Latest SD report highlights continuing improvement across the mineral products sector
THE Mineral Products Association (MPA) has published its Sustainable Development Report 2020 which covers a range of data from 2019/20 and is aligned with MPA's seven main strategic priorities and the corresponding objectives and targets. Despite challenging circumstances, the report outlines improvements across the mineral products sector.
Due to COVID-19, the UK economy is estimated to have contracted by 10% in 2020. However, construction activity and mineral products markets started to recover faster than the rest of the UK economy in the second half of the year. During this difficult period, the MPA continued to champion industry issues and a number of crucial documents were published or updated, including the UK Concrete and Cement Roadmap to Beyond Net Zero and the revised MPA Biodiversity Strategy.
Last year also saw a re-focusing of MPA's health and safety activities through the launch of 'Vision Zero'- 'Safe and Well Everyday'. This was underpinned by a new set of shared values to help change behaviours. Vision Zero also looks to eliminate the causes of 'The Fatal 6' – the high-consequence hazards that are responsible for the majority of fatalities and serious incidents within the industry over the last 10 years.
Other highlights in the report include:
Recycled and secondary aggregates accounted for 28% of total aggregates supply, well above the European average.
MPA members recorded the creation 8,000ha of priority habitat and have a further 11,000ha planned. In 2019, more than 10km of new hedgerow was planted.
Comprehensive package of COVID-19 guidance and resources to support members was launched.
Nigel Jackson, chief executive of the Mineral Products Association, commented: 'Despite a difficult year, the UK mineral products industry continues to show the continual improvement in performance required across its strategic priorities in order to achieve its vision for 2025. The mineral products industry was rightly recognized as an 'essential industry' during the first lockdown, emphasizing the essential contribution minerals and mineral products make to the economy and our quality of life.
'The launch of the UK Concrete and Cement Roadmap to Beyond Net Zero is a clear demonstration of our industry's commitment to not only operate sustainably today, but also take proactive steps to ensure we can continue to do so in the future. Across the wider MPA family, we will continue to strengthen reporting and data collection across the strategic priorities to work towards the targets set out in the MPA Charter.'
A copy of the MPA Sustainable Development Report 2020 can be downloaded here.