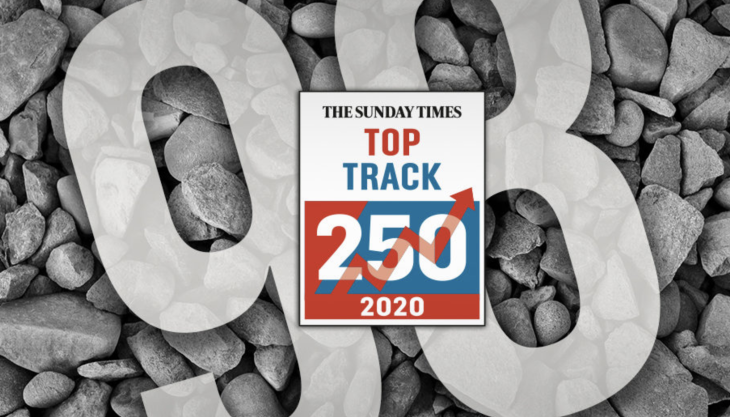 Company rises up the rankings for third successive year in annual Sunday Times PwC league table
FOR the third year in a row, national plant and equipment dealers Molson Group have been included in The Sunday Times PwC Top Track 250 league table, this year reaching number 98.
The Top Track 250 ranks Britain's leading mid-market private companies with the biggest sales. It is compiled by Fast Track and published in The Sunday Times each September. To enter, a number of qualifying criteria must be met, including annual sales values of between £100-750 million and revenue growth of around 5%.
Jason Powles, chief operating officer at Molson Group, said: 'Being placed at 248 in the Top Track 250 three years ago was a massive achievement for the Group, but building on this to be placed 178th last year and now 98th just shows the incredible journey we are on.
'A key driver for this rate of growth has been the investment made by our investors at BGF and the Molson board. However, we have not just been looking for quick wins. We have also been investing for the long term with a new state-of-the-art service centre in our Avonmouth site now complete and a customer machine telematics 'portal' soon to be launched. With this, we have laid the foundations for the next 10 years of growth.'
Bill Caplan, non-executive chairman at Molson Group, said: 'This is a fantastic achievement and credit goes to the whole team at Molson for making this happen. Since first joining the business in 2018, I have been impressed by their agile approach that has allowed the business to react to changes in market conditions and, more recently, adapt to the COVID-19 pandemic in a way that has not only protected the business, but also both staff and customers.
'Since the pandemic, we have continued to invest, where other businesses have stalled or even contracted. We believe that this will put us in a position to become a more valuable supplier to our customers in the coming months and years, as we bring a new system to the table that helps them manage their machinery more efficiently.'
Molson Group have 13 subdivisions, consolidating their products and resources into dedicated teams to serve industries including construction and demolition, waste and recycling as well as quarrying. With round 30 market-leading manufacturer partners, the company offers a single-source supply option that allows customers to simplify their supply chain and maximize their buying power.
This customer-focused approach continues through to after-sales support, with the group currently operating from 13 service locations strategically positioned throughout the UK, with more than 75 mobile service engineers. Molson say this infrastructure, together with over £6 million worth of spare parts in stock, has helped them retain a high percentage of repeat business and secure new business.