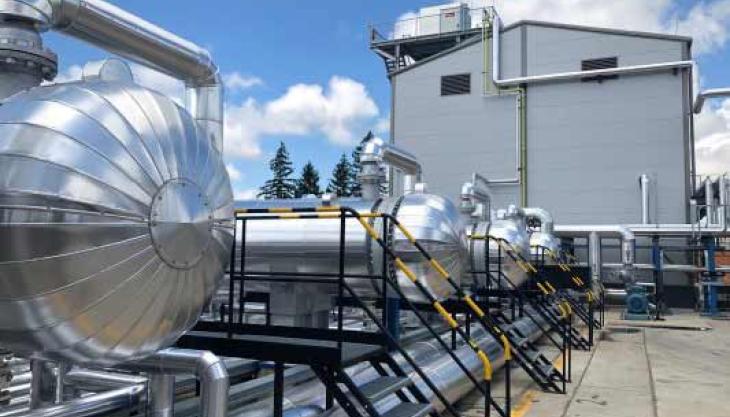 Company to divert 3,000 tons of tyre waste per annum with state-of-the-art recycling facility 
A NEW rubber bitumen plant in Zalaegerszeg, located 200km south-west of Budapest in Hungary, recently commissioned by MOL Group will help divert 3,000 tons of tyre scrap and produce 20,000 tonnes of rubber-modified bitumen annually. 
The £7.7 million bitumen plant – which was completed in just over a year – will address large tyre-disposal, recycling around 500,000 used tyres every year, around 8-10% of the annual tyre waste in Hungary. 
Protecting the environment is one of the burning issues within the road construction industry, and MOL say they hope to drive their sustainability plans forward and become a market leader for recycled materials in Central and Eastern Europe, with the opening of the new flagship bitumen facility. 
In 2012, MOL opened and successfully operated a pilot plant for rubber bitumen with an annual capacity of 5,000 tonnes at their Zala site, in Zalaegerszeg. In response to increased demand, MOL decided to invest in the new plant, which can produce around 96 tonnes of bitumen, in the spring of 2019. 
Tibor Zsinkó, vice president, MOL Hungary Downstream, said: 'The 96 tonnes-per-day capacity is sufficient to meet the demand for bitumen for larger volumes of road construction. This amount also provides the possibility to exploit new business opportunities in surrounding countries. Around 150km of road sections have been built or refurbished in Hungary using rubber bitumen, which can now increase in volume due to the newly added production capacity.'