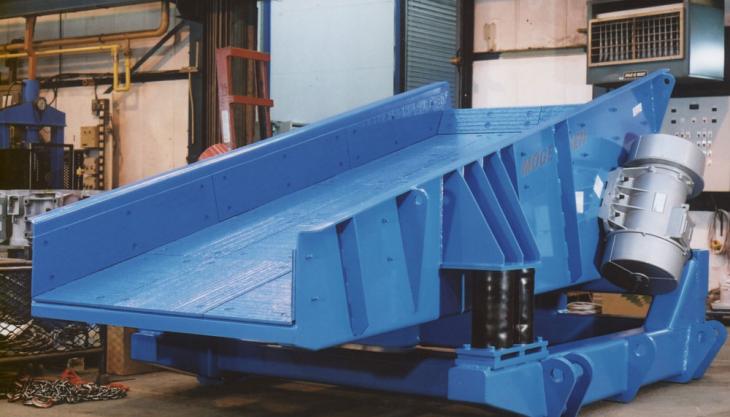 UK materials handling specialist supplies vibratory processing equipment for export to Israel

MOGENSEN Raw Materials Handling have recently supplied 10 items of vibratory processing equipment to Powerco (International) Ltd of Twickenham, UK, for export to Eastern Mediterranean countries – mostly Israel.

The machines, vibratory feeders and screens of various types and capacities, are to be used in projects in the quarrying, sand/gravel, coal handling and recycling industries.

Typical of the units involved are a single-deck screen and a fully dust-proofed double-deck screen installed in the Kfar Giladi quartz quarry in Israel. The double-deck machine is dealing with mosaic grit at 15 tonnes/h making separations at 5mm and 2.3mm.

A fully enclosed screen equipped with a selection of pre-tensioned cassette decks of various aperture sizes between 1mm and 6mm has also been delivered for use in the scalping of quartz at throughput rates of up to 40 tonnes/h. According to Mogensen, the pre-tensioned decks are very easy and quick to change, as necessary, to meet varying processing requirements.

Vibratory feeders, fully enclosed and fitted with wear-resistant liners where necessary, have also been supplied for the handling of limestone, basalt and other materials at rates up to 250 tonnes/h.