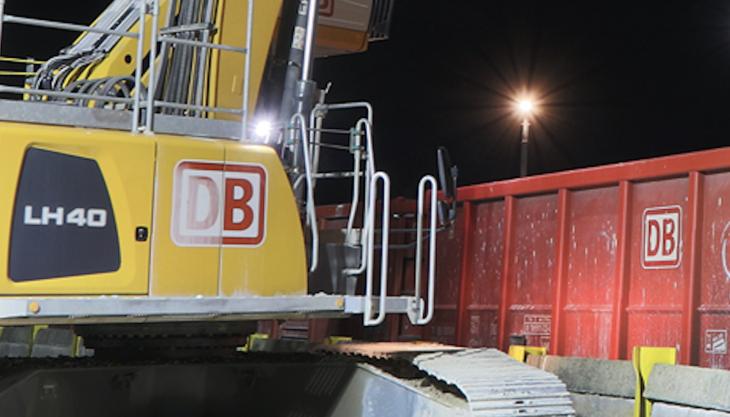 CEMEX railhead in Sheffield receives 2.5 million tonnes of aggregates in the 10 years since opening
CEMEX's railhead at Attercliffe in Sheffield has achieved a significant milestone, having received 2.5 million tonnes of aggregates in the 10 years since it opened.
Of this figure, more than 1.3 million tonnes have been supplied to external customers, around 1 million tonnes have gone to CEMEX's nearby concrete plants – predominantly those at Rotherham, Barnsley and Attercliffe itself, and more than 200,000 tonnes have been used by the company's asphalt business.
CEMEX say this milestone figure demonstrates the strategic importance of this rail operation to the company's business in the UK. Aggregate travels to Attercliffe from Dove Holes Quarry, near Buxton, in Derbyshire, taking hundreds of trucks off the road and reducing carbon emissions by around 50%.
David Hart, CEMEX's supply chain director for the UK and France, commented: 'This is an incredible milestone for Attercliffe railhead and proves how safe and effective rail can be when transporting aggregates.
'Using rail to transport aggregates is an area of our business that continues to grow and is a real focus for us, as we look to decrease road congestion and cut carbon emissions by reducing our number of truck movements.
'Congratulations to plant manager Steve Taylor and the team at Attercliffe for this achievement – we look forward to more than doubling this tonnage over the next 10 years.'
The railhead at Attercliffe is operated in partnership with DB Cargo UK and generally receives larger locomotives with 24 wagons that carry a load of 1,850 tonnes per train.
Andrew Sumner, head of industrial sales at DB Cargo UK, said: 'By combining our expertise in rail freight with CEMEX's expertise in aggregates, we have forged a strong and successful partnership over the years, ensuring a first-class service for the UK construction industry.
'Far from being just a 'hook and haul' provider, we pride ourselves on offering a complete one-stop shop for all rail services, including transportation, terminal management and materials handling. We look forward to continuing our long and fruitful partnership with CEMEX in the future.'