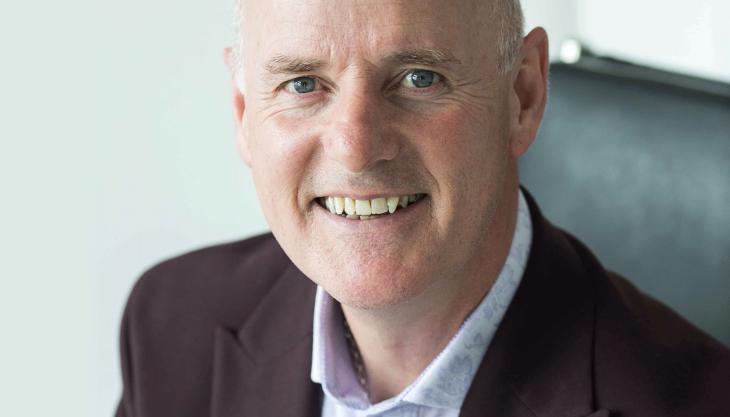 Ibstock sustainability manager shortlisted for world's largest sustainable business awards

ONE of the driving forces behind Ibstock plc's sustainability agenda has been shortlisted for a prestigious climate action award. In recognition of Michael McGowan's instrumental role in leading change as group sustainability manager, he has been named as one of the finalists for 'Sustainability Leader of the Year' at the edie Sustainability Leaders Awards 2022.

Having worked for the leading building products manufacturer for 30 years, and almost 45 years in manufacturing, Mr McGowan's commitment to leading a team that has raised the bar for sustainable performance across the Group has been demonstrated by the many 'industry firsts' achieved by Ibstock, including:
First ceramics sector company to go public with a carbon-reduction target and sustainability roadmap
First UK building products manufacturer procuring 100% electricity from renewable sources
First UK brick factory part-powered by a solar farm 
Intention to invest in a pathfinder project which, it is believed, will be the world's only Scope 1 & 2 Net Zero brick factory.
As a result of the sustainable performance measures that have been introduced, Ibstock are on target to achieve their Sustainability Roadmap target of a 15% reduction in CO2 per tonne of production by 2025.

Mr McGowan (pictured), who was named 'Energy Manager of the Year' at the Sustainability Leaders Awards in 2020, has also sought to achieve sustainable changes across the wider ceramic sector, and is renowned for his work with key industry organizations, including British Ceramic Confederation and Brick Development Association.

Joe Hudson, Ibstock plc's chief executive officer, commented: 'Michael has re-shaped thinking and opinions about sustainability across the Group, inspiring employees to be part of our success. His passion for more sustainable methods of manufacture has already achieved significant results, helping us stay on course to meet our ambitious carbon-reduction targets.
'We are delighted that his achievements have been recognized and applaud his efforts for raising the bar, not just at Ibstock but across the sector.'

The edie Sustainability Awards are the world's largest sustainable business awards scheme celebrating people, projects, and partnerships which are transforming businesses for good. The winners will be announced on 2 February 2022.