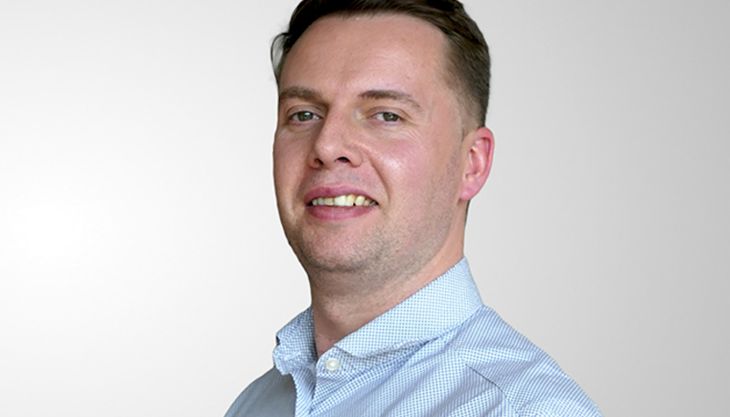 Andrew McNaught appointed to consolidate and strengthen company's position in Scotland
MANNOK have appointed Andrew McNaught as their new area sales manager for Scotland. He joins the company as an experienced sales professional with extensive knowledge of the Scottish construction industry, which will be of benefit to him as he services the entire Scottish market on behalf of the diverse building materials manufacturer headquartered in the north of Ireland.
As the new area sales manager for Scotland, Mr McNaught will consolidate existing relationships with contractors, developers, and builders' merchants, and manage the distribution of Mannok's extensive range of building products, including cement, thermal blocks, roof tiles, and precast concrete floors and stairs.
As a regular purchaser of Mannok products in a previous role, Mr McNaught commented: 'While I was a customer of Mannok, I was always impressed with the company's products, customer service, and the whole business in general, so I am delighted to join the team.
'During a recent visit to the company's headquarters, I saw first-hand the scale of the manufacturing facilities, which are dotted along a three-mile stretch of road on the Fermanagh Cavan border, and the efficiency of the business. The company's focus on providing high-quality products whilst being committed to its people, environment, community, and partners was all very evident from my visit.
'I found the innovative sustainability projects in the company's cement facility very interesting. One of the projects includes a collaboration with multinational engineering company FLSmidth to reduce fossil fuel usage and emissions, including carbon dioxide and nitric oxide, in cement production.
'From learning more about Mannok's vision and ambitions during my visit, I have returned to Scotland very excited to strengthen this company's position in the Scottish market, service its already loyal customer base, and contribute to its ongoing success.'