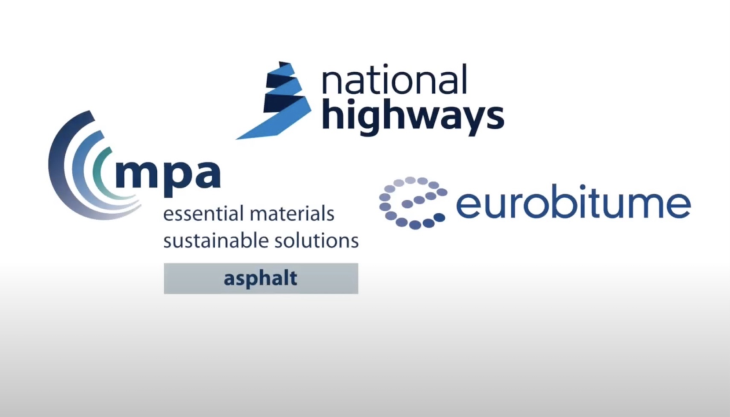 Case for carbon-cutting warm-mix asphalt bolstered by National Highways Industry Awards nomination
ASPHALT Industry Alliance (AIA) partners MPA Asphalt and Eurobitume UK, in conjunction with National Highways, were shortlisted in the Delivery Category of the recent National Highways Industry Awards for 'Excellence in sustainability, environment, and carbon reduction; through the implementation of a technological change'.
Securing a nomination for this prestigious sustainability award recognized the significant role the organizations' collaborative work has played in delivering a Specification for Highways Works (SHW) revision, enabling a move to making warm-mix asphalts (WMAs) the default specification on the strategic road network.
The adoption of WMAs can make an immediate contribution in reducing the carbon emissions associated with asphalt production, plus a range of other site health and safety benefits, with no compromise on product quality. If adoption was the default across all highway authorities, there would be the potential to provide significant annual carbon savings nationally.
'Our nomination acknowledged years of cumulative effort from across the MPA membership, supply chain partners Eurobitume UK, and major client National Highways, as well as invaluable support from a number of local authorities who provided trial sites to help build the evidence base for WMAs,' said MPA Asphalt director Malcolm Simms.
'Despite not lifting the top award, the adoption of WMAs represents an opportunity to make a difference, so we'll continue to encourage all highway authorities to join National Highways' approach and move to default specification of WMAs through their contractors and suppliers,' he added.