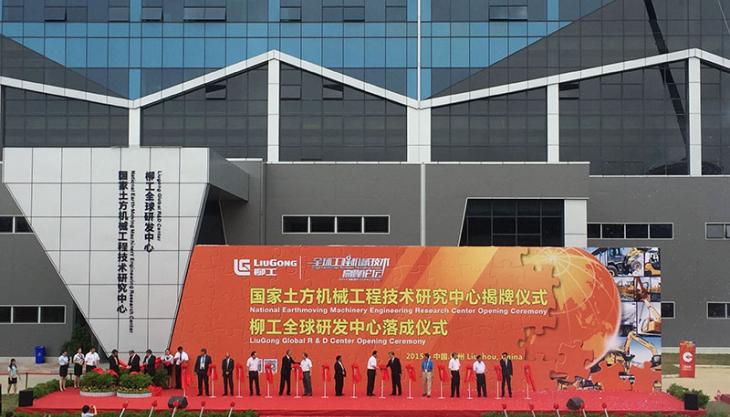 Chinese construction equipment manufacturer opens state-of-the-art research and development hub
CHINESE construction equipment manufacturers LiuGong have officially opened a US$43 million global research and development (R&D) centre in Liuzhou, underlining the company's long-term commitment to innovation and technology. The new centre is home to world-class hardware, state-of-the-art testing platforms and around 1,200 engineering technicians.
Zeng Guang'an, chairman of the LiuGong Group, commented: 'Research and development is the nucleus of the future and the ability to be innovative is one of our uppermost priorities. The new centre is a significant commitment to future technology, and we are confident it will provide all tools we need to become the game-changing company in the construction equipment industry.'
Based in Liuzhou, the global R&D centre will be the new hub that influences LiuGong's four other R&D facilities in India, Poland, the US and the UK. The modern facility spans 110,000 square metres and includes an office complex, global test centre, prototype centre, seven laboratories, and a large outdoor experimental field.
The new R&D centre will initially focus on major research, development and testing for LiuGong's wheel loader, excavator and grader product lines. One of the first projects will be the completion of research, development and testing the company's latest H-Series wheel loaders.
Alongside this, the comprehensive range of laboratories will develop sophisticated measures to test and optimize all aspects of machine performance, such as structural design, materials science, electronic and hydraulic efficiency, cooling, vibration and noise.
The new global R&D centre also has several specialized training laboratories, including virtual reality studios and industrial design studios, which will become the focal point for technical training within LiuGong.