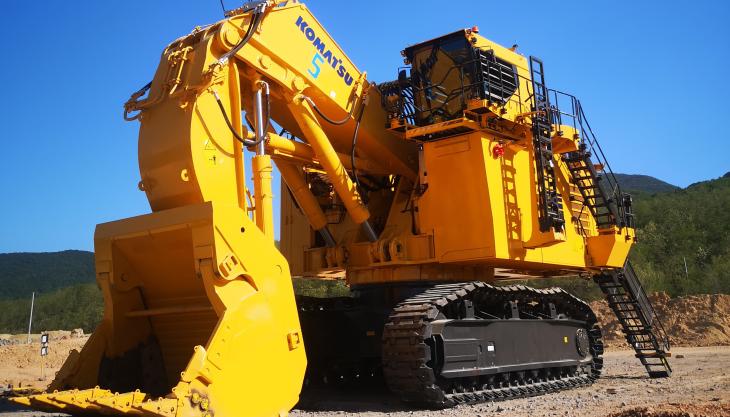 Company set to unveil 'ground-breaking' developments that demonstrate 'advanced thinking'

WHAT Komatsu call 'ground-breaking future technologies, digitalization, electrification, and their path towards carbon neutrality' will be amongst the highlights for visitors to the company's stand at the Bauma 2022 exhibition in Munich this October.
Recognizing Bauma's standing as the world's leading trade fair for construction machinery, Komatsu will use the occasion to unveil a mix of 27 brand-new and well-recognized machines in what their distributor in Ireland, McHale Plant Sales, says will be 'a technology fest' that will demonstrate 'the advanced thinking that the Japanese manufacturer brings to the construction equipment sector'.
Alongside latest-generation versions of their heavy-duty HD785-8 dumptruck and their powerful D71 PXi dozer, models on show will span the spectrum of all that is new in the Komatsu construction equipment portfolio.
Spotlighted will be an ultra-short tail, ultra-manoeuvrable, ultra-low emissions PC228USLC-11 excavator; a tight-tail wheeled PW98MR-11 midi excavator that bridges the gap between compact and construction-sized machines; and an even more versatile EU Stage V power-upgraded WB97S-8 backhoe loader; and a K100 boom change system for the PC490HRD-11 demolition excavator.
Amongst other topics of prominence will be Komatsu's march towards electrification (displayed in their giant PC4000 mining excavator), alongside their long-term goal to achieve carbon neutrality and zero carbon emissions by 2050, and their 2030 commitment to halve CO2 emissions and increase the rate of renewable energy their machines use to 50% compared with 2010 levels.
Other Bauma features will be their SmartConstruction – Earthbrain development, which Komatsu describe as a 'new way of working and a unique solution to support and improve your business'.
The way Komatsu's Komtrax Next Generation and Komtrax Data Analytics wireless monitoring systems can simplify decision-making for those working to deploy equipment effectively, improve fuel efficiency, maximize productivity, or plan periodic maintenance will also feature.