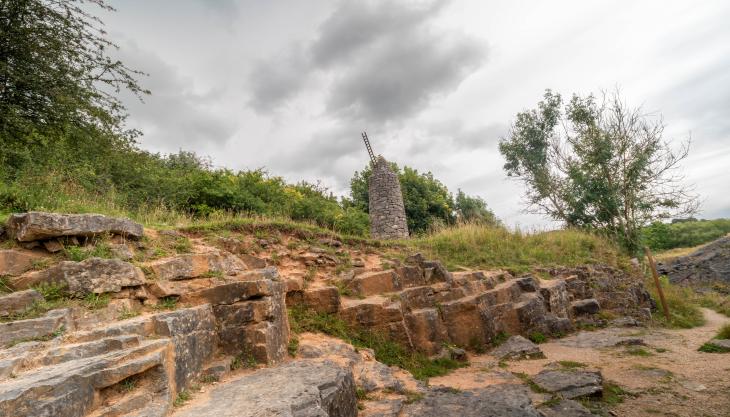 Institute of Quarrying lay down foundations for new home at National Stone Centre
ALMOST eight months after the Institute of Quarrying (IQ) moved out of its headquarters in Chilwell, near Nottingham, the membership organization is now setting up operations in temporary accommodation at the National Stone Centre (NSC), near Wirksworth, in Derbyshire.
The short-term move is part of IQ's long-term vision to create a new international minerals extractives and quarrying 'Centre of Excellence' alongside the NSC, following IQ's merger with the visitor attraction in 2021.
James Thorne, chief executive officer of the IQ, explained: 'The IQ team has been effectively hybrid working for some months now, but we have always been keen to get the team on site at the NSC as quickly as possible. It gives us a point of focus, not only for our hardworking staff, but also for our stakeholders and the wider industry.
'The high specification portable offices provide plentiful desk space, alongside a meeting room. The team will now be able to hot desk as necessary, whilst benefiting from being able to break out into a spacious meeting room from where we will be able to connect with colleagues and partners.'
He continued: 'This is the next step on our exciting and ambitious journey towards a new learning and knowledge campus in the heart of Derbyshire. We will be unveiling a further iteration of our vision for the site shortly, including detailed new architect's illustrations as we prepare to submit our planning application for the National Stone Centre.'