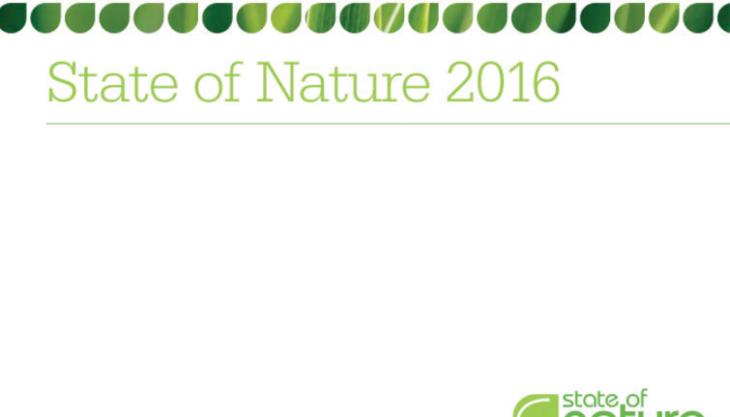 Latest State of Nature report identifies minerals extraction and restoration in helping to counter such declines through priority habitat creation  
THE long-awaited sequel publication to the groundbreaking State of Nature 2013 Report has recently been released – this time as a result of an augmented partnership between more than 50 conservation and research organizations, including the RSPB. 
Pooling their resources and data, the State of Nature partnership has worked to provide a snapshot and 2016 update on the state of nature in the UK.  
Launched by David Attenborough at the Royal Society, in London, on 14 September, the State of Nature 2016 Report highlights the continuing plight many of our species continue to face. The headline finding is that 56% of species have declined in the UK in recent decades.  
However, there are some signs of hope found in the report. For example, the number of otters, bitterns and little egrets has increased in recent years and some of the species have benefited from increased wetland creation.  
The latest report sees habitat creation as 'one of the most significant drivers of positive change for the UK's wildlife', and highlights 'much of this habitat creation has taken place at post-extraction mineral sites, where old quarries are converted to new wetlands, including reedbeds, marshes and open water'.
Commenting on this recognition of the minerals industry's contribution to safeguarding the future of UK species and habitats, Debra Royal, communications officer for Nature After Minerals (NAM), said: 'In the year which marks the 10th anniversary of the original RSPB report, highlighting the great potential which mineral site restoration represents for nature conservation through habitat creation and management, it is right that the contribution of this industry is acknowledged in such a key-note document as the State of Nature Report.
 
'NAM promotes and encourages delivery of this potential and we are delighted with the amount of new habitat coming online to help provide a refuge for our embattled species. With pressures on wildlife coming from many angles, the evidence from the State of Nature Report rightly identifies that habitat creation continues to be critical.'
Nigel Jackson, chief executive officer of the MPA, commented: 'Our members are proud to be making a unique and significant contribution to nature conservation and biodiversity, to help some of our most threatened species.  
'To date, MPA members' sites have been restored and managed to help protect species such as bittern, butterflies, white-clawed crayfish and otter, cumulatively resulting in a 'national nature park' from which both wildlife and people can benefit. We are uniquely placed to do more to protect threatened species and we are delighted that this is recognized in the report.'
Peter Huxtable, secretary for British Aggregates Association (BAA), added: 'The BAA and its members have long recognized the role it can play in helping to reverse species decline through minerals restoration for a nature conservation end-use. Indeed, we have worked with Nature After Minerals through the hosting of events at various members' sites to help share best practice in minerals restoration, for biodiversity gain.
 
'We are committed to doing our bit to make sure the environment we leave behind is rich in nature for all to enjoy and we are proud to be a part of an industry which can take a lead in helping to put something back. We are glad that the industry's potential and efforts to date have been referenced in this major report.'
Full details of the report can be viewed at: www.rspb.org.uk