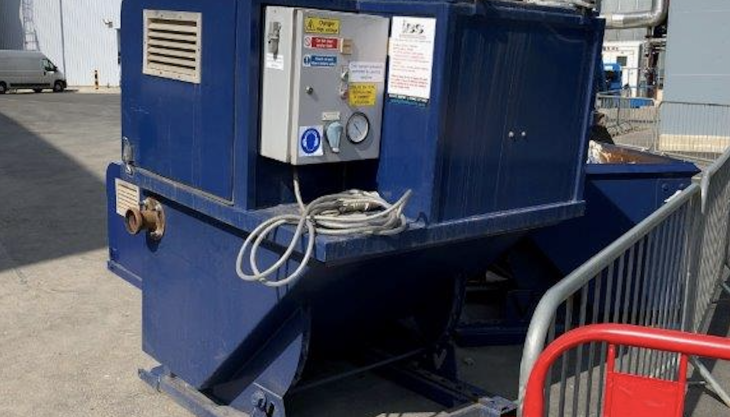 Company now building its own high-performance, heavy-duty, industrial vacuum units
PORTABLE Vacuum Solutions have started to build their own vacuum units, citing the question of what happens after Brexit and the possible uncertain availability of new vacuum units for sale to replace aging machines, as the main reasons for the move.
James Ilott, sales manager of Portable Vacuum Solutions, said: 'As part of the IBS Group, we have the engineering capability to manufacture our own machines. In fact, the first two that we built ourselves entered our hire fleet some months ago and are both working perfectly well.'
Designated the IBS FVP25HS, the in-house-built, high-performance, heavy-duty vacuum units have a conveying rate of 3 tonnes/h and, when fitted with a 75mm pipe, can comfortably handle solid materials up to 50mm, as well as sludges and oils. They can be supplied mounted on a 1 cubic metre skip or hopper-mounted for discharging into a FIBC.
Fixed vacuum outlets, which can be linked to the FVP25HS by 75mm pipework, are effective from up to 50m away. Maintenance teams need only to attach a flexible hose fitted with one of a range of different tools to routinely clean machinery and floors, or clear spillages. If required, Portable Vacuum Solutions can install all the necessary pipework.