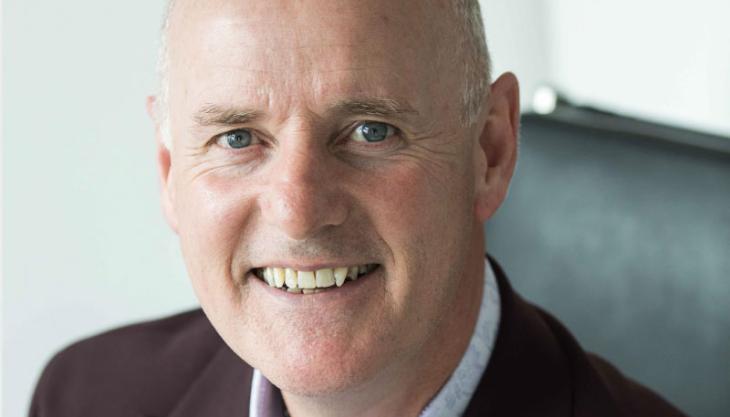 Most in-depth sustainability update to date shows progress against the company's Sustainability Roadmap 2025

IBSTOCK plc, the UK's leading manufacturer of clay bricks and concrete building products, have provided further evidence of their progress towards decarbonization and say they remain on course to meet their ambitious sustainability targets.
The company's 2020-21 sustainability update provides the most in-depth overview to date of progress against its Sustainability Roadmap 2025. Headlines from the update include:
6% reduction in CO2 per tonne of production (from 2015 baseline)
40% reduction in lost-time incident (LTI) frequency rate (from baseline year 2016)
11.7% of sales turnover from new and sustainable products (against a target of 20% by 2025)
77% of procurement spend now meets Ibstock's Sustainable Supplier Code (up from 54% in the previous reporting year)
100% of apprentices have now moved into a permanent role.
Despite a challenging year, Ibstock remained committed to investing in decarbonization measures and production efficiencies at their facilities, thereby accelerating their journey to Net Zero carbon emissions.
Notable projects during the reporting year include the procurement of 100% of electricity from renewable sources, which Ibstock believe is a significant step in reaching their Sustainability Roadmap target of a 15% reduction in CO2 per tonne of production by 2025.
The company also announced its intention to invest in a pathfinder project at its West Midlands Atlas factory, which it believes will become the world's only Scope 1 and 2 Net Zero brick factory. The combination of reduced process emissions and greater thermal efficiency will cut the carbon intensity of bricks produced at the Atlas site by 50% compared with the existing factory.
Commenting on the launch of the 2020-21 sustainability update, Ibstock's chief executive officer, Joe Hudson, said: 'Investments in operational efficiency and sustainability-led initiatives made during the reporting period offer proof of our commitment to manufacturing excellence within the construction products sector.
'We aim to be the most sustainable and resource-efficient business of our kind and I am very pleased to be able to share such a high level of detail on our progress. We have made very significant investments in the last 12 months – most notably in our Net Zero Emissions Pathfinder Project at our Atlas Factory in the West Midlands – and it is extremely rewarding for everyone in the business to see very tangible evidence of the impacts we're making.
'Our sustainability success would not be possible without the hard work of our colleagues, and by increasing employee engagement we are able to take them on this journey. Over the last year, more than ever, the health and well-being of our employees has been of paramount importance. I am so proud of the teamwork we demonstrated, our ability to adapt decisively and the determination to keep driving and to keep caring through rapidly changing and often challenging circumstances. I believe this shows what we are capable of as a business and continues our long history of leading responsibly.'
From a wider sustainability perspective, health, safety and well-being have remained at the heart of Ibstock's business. Notably, Ibstock worked hard to ensure they offered a Covid-secure working environment across their sites. As part of this, the company's Safe Start programme, which allowed effective communication of the enhanced safety protocols that were in operation for returning workers, was recognized by the British Ceramic Confederation's Pledge Award of Excellence.
Ibstock also received a Pledge Award for the measures taken to support employees' mental health and well-being, with initiatives such as their employee assistance programme.
To highlight the breadth of their sustainability journey and impacts to date, Ibstock have also launched an interactive tool which highlights the steps they are taking to meet the ambitious targets set out in their Sustainability Roadmap to 2025. Available on the Ibstock plc website, the Sustainability Stories Hub is designed to be of interest to both internal and external stakeholders.
According to Michael McGowan (pictured), group sustainability manager, openness and accountability are at the heart of this year's report. He said: 'Climate change is one of the biggest challenges facing businesses and as we look to tackle this, transparency on our progress is key.
'Our latest sustainability update highlights the progress we have made – and continue to make – across our business. We are a forward-looking business and we welcome scrutiny and engagement from our customers, staff and key stakeholders on our journey so far.
'This document gives more detail and greater insight than ever before. We're very proud of our advances to date, but we know there is more work to do. We look forward to the challenge ahead and reporting on even greater progress next year.'
Click here to download a copy of Ibstock's Sustainability Report 2020.