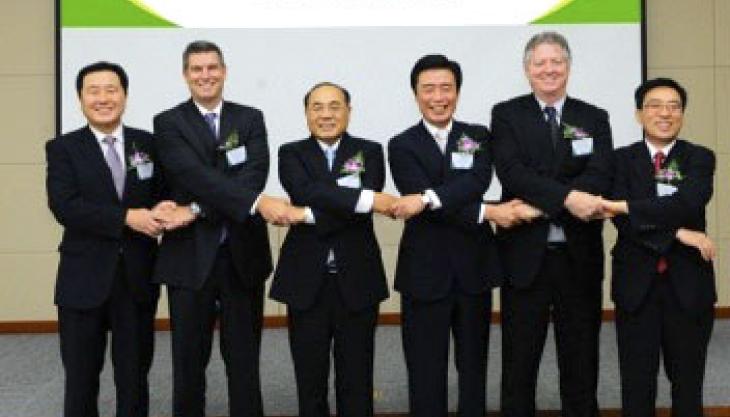 Hyundai Heavy Industries and Cummins to establish earthmover engine factory in South Korea
HYUNDAI Heavy Industries (HHI), the world's largest shipbuilder and a leading construction equipment maker, have signed an agreement with Cummins, the world's largest construction equipment engine maker, to establish an engine factory for earthmovers in Daegu, South Korea.
Hyundai and Cummins have each invested US$33 million in the joint venture, called Hyundai Cummins Engine Company, which will give HHI's Construction Equipment Division a stable supply of high-quality engines.
The factory is scheduled to commence production in 2014 with an annual production capacity of 50,000 engines.
From a starting point of US$282 million in annual sales in 2014, Hyundai Cummins Engine Company aim to achieve aggregated sales of US$3.53 billion and create around 5,300 jobs in the region by 2022.
'We believe Hyundai Cummins Engine Company will play a critical role for expanding our global market presence,' said Choe Byeong-ku, chief executive officer of Hyundai Heavy's Construction Equipment Division.
'Our goal is to become a top three manufacturer of earthmovers by 2016 with annual sales of US$9.1 billion.'