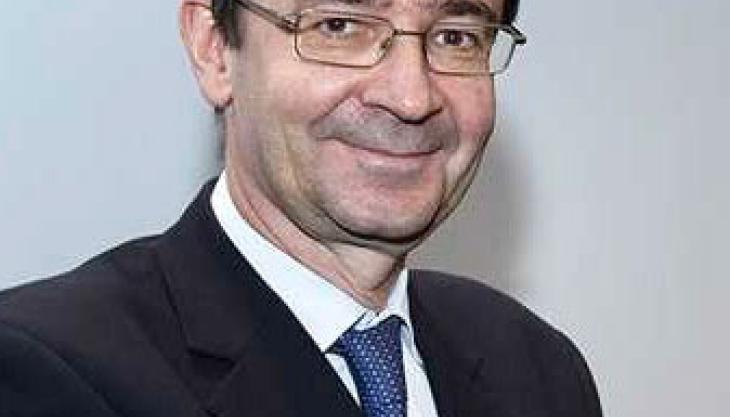 2015 expected to be a solid year with operating profit between CHF2.7 and 2.9 billion
HOLCIM say their Leadership Journey, launched across the Group in 2012, has become a major success with cost reductions and a change in mindset towards increased customer excellence now embedded within the organization.
Total contributions of around CHF1.7 billion have already been achieved three months ahead of the 2014 year-end target and well in excess of the original goal of a contribution to operating profit of CHF1.5 billion.
Chief executive officer Bernard Fontana said: 'The success of the Holcim Leadership Journey is a broad-based achievement with all cost streams outperforming our original ambition. Customer excellence is now firmly planted in our Group's culture, serving as the sustainable base for future benefits.'
Mr Fontana (pictured) added that the Holcim Leadership Journey would continue on several levels beyond 2014 as ongoing cost inflation and challenging market conditions would require continuous performance improvement. However, building on the momentum of the Leadership Journey, he said he expected 2015 to be a solid year for the Group.
Benefiting from the Group companies in India, Indonesia, the US, Mexico and the UK as the main growth drivers, like-for-like operating profit next year, excluding merger-related costs, is expected to be in the range CHF2.7 to 2.9 billion, while operating profit margin will be higher as greater volumes, better pricing and continued cost savings are expected to more than offset cost inflation.
In 2015 Holcim will also conclude their extensive expansion strategy, allowing the Group to sustainably create value from its existing asset base. As a result, Holcim plan to reduce their capital expenditure to CHF1.5 billion for 2015, while increased capacity utilization of existing plants coupled with continued cost reductions is expected to result in a further improvement of return on invested capital, after taxes, of close to 8%.
Chief financial officer Thomas Aebischer said: 'Holcim is the best positioned company in the industry to capture both the recovery in mature countries as well as the opportunities in emerging countries. Our current footprint will allow us to grow for several years without significant expansion needs, creating higher returns for our shareholders.'
Meanwhile, it has been announced that Javier de Benito, currently area manager for Africa Middle East and member of the senior management of Holcim Ltd, has decided to leave at the company at the end of 2014 to take a new challenge outside the Group. He will be succeeded by Dominique Drouet, who will assume responsibility for Africa Middle East on 1 January 2015, in addition to his current role as chief executive officer of Morocco.