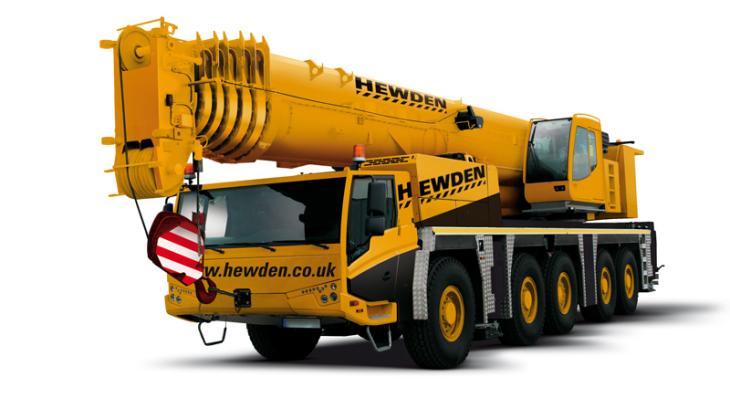 Plant hire firm collapses with immediate loss of 251 jobs; A-Plant acquire certain assets for £29 million
ON Tuesday this week it was announced that accountants EY have been appointed as administrators of the Manchester-based plant hire business Hewden, which has collapsed after failing to find a solution to ongoing financial problems.
Owned by private equity firm Sun Capital Partners since 2010, Hewden's most recent accounts, covering the 12 months to the end of December 2014, reveal that the firm made a pre-tax loss of more than £16 million on sales of £106 million. 
Prior to the collapse, the company had also been struggling to refinance £190 million of debt.
Joint administrator Sam Woodward, commented: 'Management has been attempting to operationally reshape the business to focus on higher margin and quicker returning assets and services. However, this has proven challenging with the Group's capital structure and the recent trading environment.
'Management recently undertook a number of initiatives including approaching new funders and potential acquirers to recapitalize the business, but unfortunately these efforts proved unsuccessful.'
Three divisions of the Group – the powered access and power-generation assets, the on-site plant business, and the business and assets of Interlift Ltd – have this week been sold to rival firm Ashtead Plant Hire (A-Plant) for a cash consideration of £29 million.
A total of 133 employees will transfer across to A-Plant with the businesses.
Mr Woodward continued: 'We are assessing the optimum strategy for maximizing value in the remainder of the Group. In the meantime, we will continue to work with stakeholders to maintain service levels to customers who have assets on hire.'
On appointment of the administrators, a total of 251 employees were made redundant across the company's depot and on-site locations.
Mr Woodward said: 'It is with regret that 251 people have been made redundant. Our specialist team will work with those affected to help them claim outstanding wages and other payments due.'
The future of the remaining 360 employees now hangs in the balance. It is understood they are to be kept on for the time being to help service Hewden's 40 plant hire depots across the UK and the estimated 15,000 items of equipment that are currently out on hire.