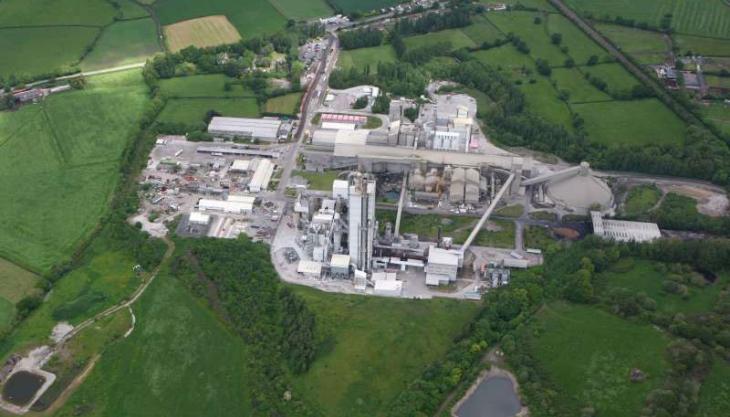 Cement works shortlisted for funding as part of BEIS Phase 2 CCS cluster sequencing process
HANSON's Padeswood cement works in Flintshire has been shortlisted for funding as part of the Department for Business, Energy and Industrial Strategy's (BEIS) Phase 2 carbon capture and storage (CCS) cluster sequencing process.
The announcement is another step towards installing carbon capture technology at the site and establishing the UK's first net-zero cement works as part of the HyNet decarbonization cluster.
In October 2021, HyNet and East Coast Clusters were selected as the Track 1 CCUS clusters and BEIS has now selected 20 projects from these clusters to proceed to the due diligence stage of the Phase 2 process.
If Padeswood is selected for funding, it would set the UK construction industry on a path to achieving the Government's binding net-zero targets by capturing and storing 800,000 tonnes of CO2 each year and enable Hanson to produce net-zero-carbon cement as early as 2027. It would also secure 222 jobs and create 54 new highly skilled full-time roles and up to 350 jobs during construction.
Hanson chief executive officer Simon Willis said: 'We are delighted to have made the shortlist for the next phase of government funding, but there is still a way to go before we can realize our ambition for CCS at Padeswood.
'Government funding is essential and would give us the confidence to invest in a carbon capture plant which would help secure a sustainable future for the UK cement industry and be a huge leap forward in the construction industry's decarbonization plans.'