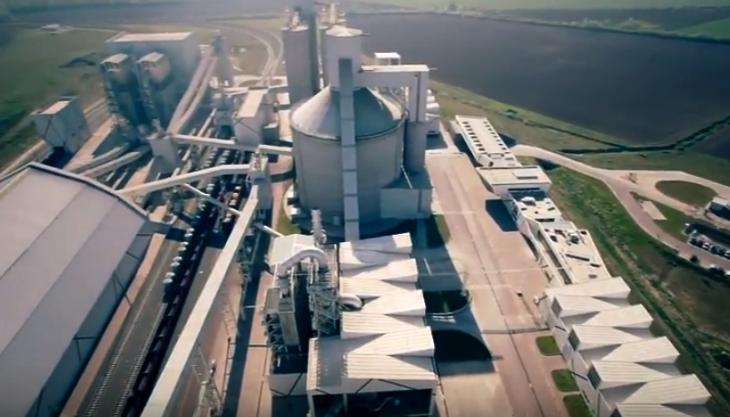 Kiralyegyhaza plant in Hungary wins gold World Prix d'Excellence from International Real Estate Federation
KIRALYEGYHAZA cement plant in Hungary has received the World Prix d'Excellence 2017 from the International Real Estate Federation (FIABCI).
The LafargeHolcim plant was awarded the World Gold Winner prize in the industrial buildings category for its outstanding environmental performance and the high architectural quality of the plant buildings.
Located around 250km south of Budapest, the plant was opened in 2011 and is one of the most modern cement plants in Europe. It employs around 130 people and has a capacity of 1 million tonnes per year.
FIABCI represents the world's real estate professions and its annual World Prix d'Excellence recognizes state-of-the-art architectural projects in several categories from heritage buildings to residential and office constructions.
According to Alexander Romanenko, president of the FIABCI World Prix d'Excellence Awards Committee, the jury was impressed with the very unique design of the Kiralyegyhaza plant.
'The whole complex is built compactly, occupying only minimum arable land and allowing agricultural activity to be sustained,' he said. 'For a heavy industry, the project is exceptional for being environmental friendly.'
Kiralyegyhaza was the first new greenfield cement plant to be built in Europe in 20 years.
Roland Köhler, LafargeHolcim's region head for Europe, Australia/New Zealand and Trading, said: 'It is a prime example of how we were able to combine superior operational efficiency with high environmental performance in an architecturally unique plant building.'
The state-of-the art manufacturing equipment was designed to meet the highest environmental standards and since the start of operations LafargeHolcim have continuously worked to further reduce the environmental impact of the plant.
As a result, both carbon dioxide emissions and power consumption have been reduced by more than 20% over five years. The Group has also significantly increased the use of alternative fuels in the production process. Today, almost 60% of the plant's thermal energy needs are met using alternative fuels.
At the same time, the plant's clean lines and contrasting construction materials show how an industrial building can meet high aesthetic standards while fulfilling all of its functional requirements.