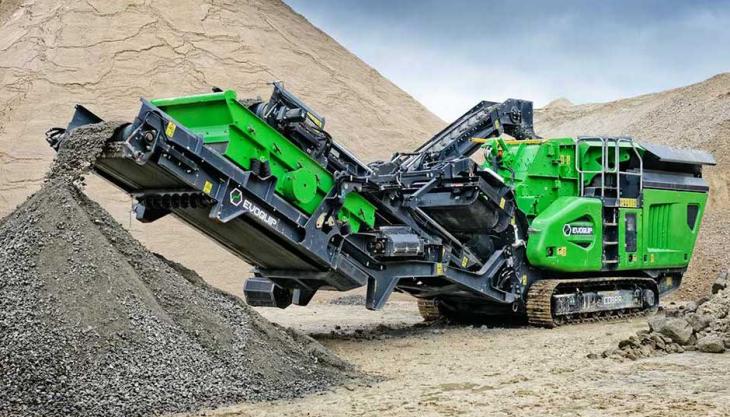 Company gears up for Las Vegas show with strong focus on North American recycling sector
TEREX brand EvoQuip will be displaying their Cobra 230R mobile impact crusher at this year's Conexpo-Con/Agg trade fair in Las Vegas, Nevada.
The EvoQuip range of mobile crushing and screening equipment provides a compact and versatile solution capable of operating in the most demanding of applications (eg reinforced concrete, recycled asphalt, construction and demolition waste, natural rock etc) and is well suited to on-site recycling in urban areas, with all machines being easily transportable from one jobsite to another.
Taking pride of place on the EvoQuip booth floor at Conexpo, visitors will have the chance to view up-close the Cobra 230R model with a company team of experts on hand to discuss the impact crusher's key features and benefits.
EvoQuip say they are putting a strong emphasis on recycling applications at Conexpo-Con/Agg 2023 and the company believes it is well positioned to meet the demands of a growing recycling industry in North America.
Barry O'Hare, business line director for EvoQuip, commented: 'More than 40% of our machines are used in a recycling application. The Cobra 230R impact crusher, for example, can be run in reverse which is a really useful feature for recycling sticky materials like asphalt.'
Andrew Lawrence, EvoQuip sales director for North America, added: 'Conexpo is a massively important trade show for EvoQuip, so we're excited to be showing off the Cobra 230R in Las Vegas. Our dealer network stretches right across the continent, allowing us to offer a high level of service and support to our customers in this region. Conexpo allows us to meet face-to-face with these dealers and potential customers to really showcase what our products have to offer.'