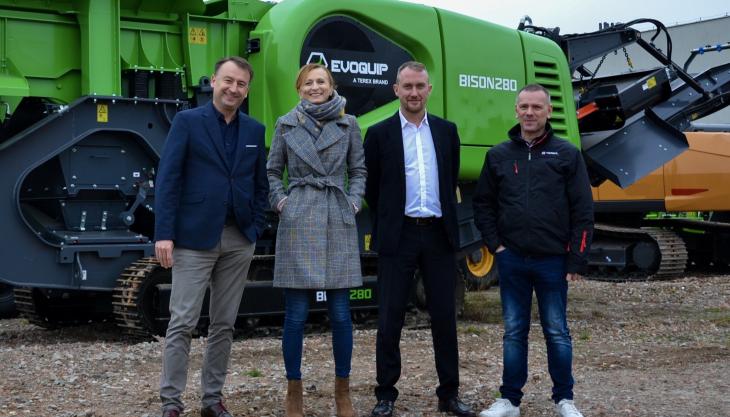 EWPA appointed as authorized distributor for full portfolio of equipment, plus spares and maintenance
EvoQuip have appointed EWPA as authorized distributor for Poland for their full portfolio of compact crushing and screening equipment, spare parts and machine maintenance. 
Founded in 1989, EWPA are based in Komorniki, with additional branches located in Wroclaw, Szczecin, Gdansk and Lodz. Since the beginning they have been focused on construction machinery.
EvoQuip territory manager Jamie Mairs explained: 'EWPA's history as a distributor for Terex Ecotec and Demag cranes will be an asset to EvoQuip. Their experience in the construction industry means that we can count on reliable customer support – one of our core principles.
'Extensive industry experience also means that EWPA have strong relationships with customers while also being able to build a strong network across other sectors – including quarrying.'
Szymon Atraszkiewicz, chief executive officer at EWPA, said: 'EWPA are delighted to work with EvoQuip to support customers in Poland. The country is a fast-growing market for construction equipment, and we are a long-established, successful construction equipment distributor with a strong focus on after-sales support. We look forward to building a successful relationship with EvoQuip.'
In addition to sales opportunities, EWPA will provide parts, service and warranty support for EvoQuip equipment by factory-trained technicians. Financing options will also be available to qualified customers.