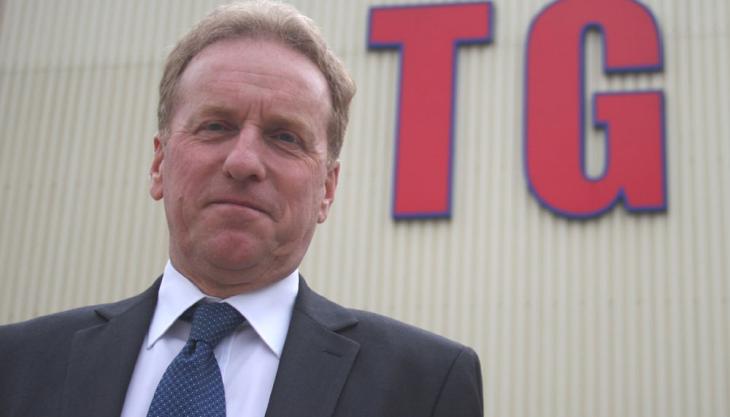 Shropshire-based recycling firm appoints Kevin Gardiner to spearhead its environmental division 
KEVIN Gardiner, an environmental specialist with more than 35 years' experience in the industry, has joined Tudor Griffiths (TG) Group. A chartered waste manager and chartered environmentalist, Mr Gardiner, who has worked in both the public and private sectors, has a strong engineering and operational background.
His main role will be to manage the TG Environmental team (formerly known as TG Waste Services), which offers a fully integrated waste-management service to all industry sectors. 
'I am very pleased to have joined Tudor Griffiths Group and I'm keen to build on the already strong relationships my team has with businesses, customers, environmental organizations and the local community,' said Mr Gardiner.
'In my previous roles, I worked closely with industry leaders to develop national procedures and facilities, and I have held senior management positions for more than 20 years. This is an extremely exciting time to be taking up a new challenge at TG Environmental as the division is currently undergoing a complete restructure and all our systems and services are being reviewed.'
He added: 'We already have a comprehensive environmental policy in place, but the launch of the new division gives us a fantastic opportunity to take an even stronger stance and ensure all our services meet the very highest environmental standards.'
Mr Gardiner previously managed a major landfill site while managing a 200-acre adjoining nature reserve at the same time, and believes his experience will help Tudor Griffiths reinforce their reputation as leading environmental operators.
As well as handling waste-management services and environmental sustainability, TG Environmental deals with bulk waste transfer, skip hire and recycling. Tudor Griffiths are also made up of a network of builders' merchants, 12 ready-mixed concrete plants and teams of concrete and electrical specialists.