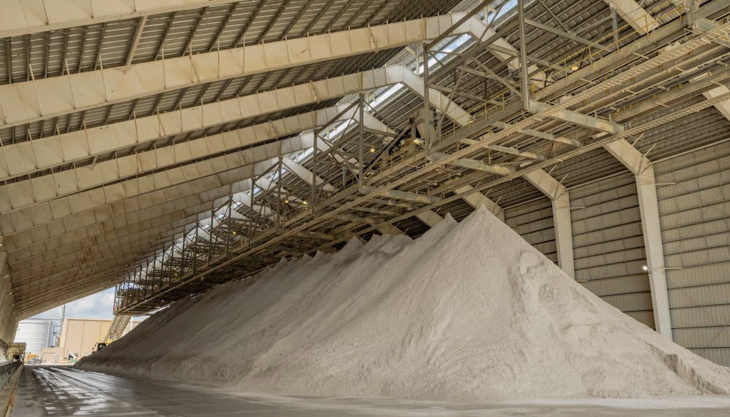 New company established from acquisition and combination of Boral Resources and Green Cement

ECO Material Technologies, a leading producer of sustainable cementitious materials, have completed the acquisitions of Boral Resources, Boral Ltd's North American fly-ash business, and Green Cement Inc., manufacturers of near-zero-carbon cement alternatives.
With close to a US$1 billion market value, Eco Material are a newly formed company dedicated to decarbonizing the materials industry through scalable and proven technological solutions. They serve more than 4,000 unique customer locations from their 100+ sites across 45 states and have around a 50% volume share in the US fly ash market.
As part of the combination Boral Resources and Green Cement, Eco Material received significant investments from One Equity Partners (OEP), a middle-market private equity firm, Warburg Pincus LLC, a leading global growth investor, and historical Green Cement shareholders. Along with these investments, Eco Materials priced and closed US$525 million of Green Bonds to facilitate the combination transaction.
Eco Material transform industrial waste into environmentally friendly substitutes for everyday products and are the only national marketer and distributor of fly ash, a byproduct of thermal power generation that is used as an alternative to traditional cement.
The company maintains patented technologies to convert fly ash and other natural materials into value-added manufactured products, such as its proprietary Pozzoslag, which is said to exceed the strength, durability, and performance of traditional cement in concrete, while generating approximately 99% lower CO2 emissions.
'Eco Material is truly the best of both worlds, combining the largest network of cement alternatives in the US with an innovative, proven technology that increases their environmental and economic value,' said Grant Quasha, chief executive officer of Eco Material.
'The company is excited to partner with OEP, Warburg Pincus, our Green Bond holders, and our 1,100 new team members on its journey towards decarbonizing the materials industry, starting with the cement sector, which generates approximately 8% of global CO2 emissions.'
Matt Hughes, managing director of OEP, said: 'Bringing together Green Cement and Boral creates immediate synergies, positions Eco Material to take advantage of new growth opportunities, and will enable them to have an even greater positive environmental impact by repurposing harmful waste into carbon-reducing products.'
'Fly ash represents one of the largest streams of industrial waste in the country, creating the unique opportunity for Eco Material to simultaneously solve a serious environmental challenge for utilities while lowering the carbon footprint of high-emitting industries like cement,' added Roy Ben-Dor, managing director of Warburg Pincus.