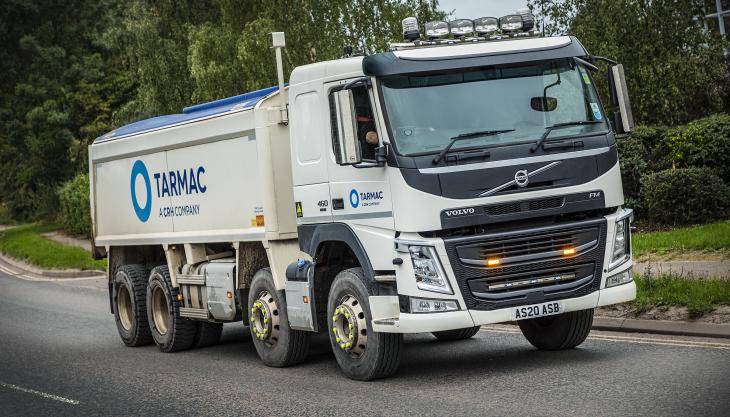 Construction, earthmoving and highways firms making big savings on their bottom line
THE construction, earthmoving and highways sectors are collectively saving hundreds of thousands off their bottom line, simply by adopting a systematic approach to fleet and risk management with the help of the free, government-backed Driving for Better Business programme.
Driving for Better Business (DfBB) is a free-to-access Highways England programme, delivered in partnership with RoadSafe, to help employers in the private and public sectors reduce work-related road risk, protecting staff who drive for work, and others who they may share the road with.
The scheme has engaged with thousands of businesses, which collectively employ millions of staff, in its mission to improve the levels of compliance for those who drive or ride for work by demonstrating the significant benefits of managing work-related road risk more effectively.
Organizations in construction and road maintenance report common measurable business benefits, including collisions/at-fault incident claims (car/van/HGV), reduced speeding penalties, lower cost of maintenance, fleet utilization, reduced fuel consumption, idling, emissions, insurance premiums/claims, and public complaints.
Some of their stories are shared – including the challenges they faced, how they met those challenges, and the benefits they have seen as a result of engaging with the free Driving for Better Business programme – on the DfBB website.
For example, at Tarmac, part of the CRH group, a continued focus on risk management has seen insurance claims fall consistently year on year, from 589 in 2016/17 to 255 in 2019/20 – a reduction in claims of nearly 60%.
'We recognize that health and safety measures need to be continually reviewed and updated to guarantee that we maintain the highest possible standard for our fleet and for anyone operating on behalf of Tarmac,' said national logistics director John Anderson. 'Collaboration is key and we're proud to be working with partners such as Driving for Better Business, National Highways and Masternaut, to maximize opportunities and drive improvements in this area.'
According to the Health and Safety Executive (HSE), on average, each year about seven workers die from accidents involving vehicles or mobile plant on construction sites, whilst a further 90+ are seriously injured.
'The construction and highways industries are acutely aware of the risks on site and for years now have focused on eliminating hazards in the workplace,' said Simon Turner, campaign manager for Driving for Better Business. 'Many are recognizing that any vehicle becomes part of the workplace.
'Driving for work is one of the highest-risk activities that most employees undertake. It is also a significant cost to the business. Employers that manage this issue well have peace of mind that they are legally compliant, are regarded by staff as better places to work, and perform at a much higher level of efficiency than those that don't.
'There is clearly a strong business case for managing work-related road safety. Fewer road incidents mean fewer days lost to injury, fewer repairs to vehicles with vehicles out of action, fewer missed orders, and overall reduced running costs. Now is the time to become better informed and start getting the benefits of better practice.'
Dave Conway, road safety manager at FM Conway, said: 'If you are going to persuade a business to adopt these systems there needs to be a business case. Within the first year of adopting the system, we found ourselves with a £56,000 reduction in our fleet insurance premium. That's a sound business case.'
Earlier this year, Driving for Better Business highlighted the important role of trade associations in raising awareness and setting standards of safety – particularly in the construction sector.
Tippers and open-topped trucks are the vehicles most likely to have insecure loads. Often, the main cargo is stowed securely, then loose equipment such as tools, thrown in afterwards. Potholes, speed humps, and uneven road surfaces can also cause loads to shift, affecting the vehicle's braking and steering and making it more likely to turn over.
Mark Cowan, director of transport at the British Aggregates Association (BAA), said: 'Load security is an important issue for the BAA. As well as supporting other industry initiatives, we recently launched our very own campaign to help raise awareness around load security.'