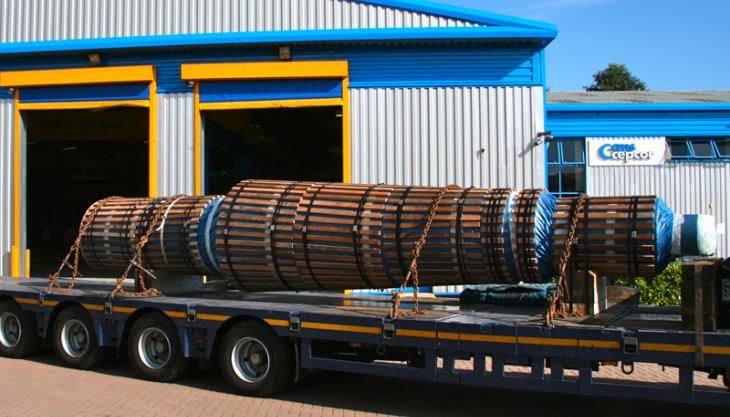 Aftermarket specialists to provide wear parts, spare parts and installation and repair services
CMS Cepcor, Europe's largest aftermarket manufacturers and suppliers of premium-quality crusher, screen and asphalt plant spares and service, have been awarded a long-term parts and service supply agreement by Lafarge Tarmac Ltd.
The agreement covers the supply of genuine and replacement aftermarket crusher and asphalt plant wear parts; crusher, asphalt and screen mechanical spare parts; and associated installation and repair services.
This new agreement follows the successful completion of individual long-term supply agreements held with the Tarmac and Lafarge legacy business entities in the UK.
CMS Cepcor have also recently supplied the main shaft for a Nordberg 60 x 102 gyratory crusher at Lafarge Tarmac's largest granite quarry in the UK. Forged, heat treated, precision machined and quality assured in the UK by CMS Cepcor, the main shaft measures more than 7.5m in length x 1.3m in diameter, and weighs approximately 42 tonnes.
As well as precision-machined main-shaft assemblies, CMS Cepcor offer a range of replacement gyratory crusher spares including, among other items: cores, spider bushings, eccentric bushings, shell bushings, main-shaft nuts, spider rim liners, spider shields, dust seal rings, step washers, piston wear plates, pinion shafts, and shell bolts.
All replacement crusher parts have full traceability within CMS Cepcor's approved quality system and are designed and manufactured in accordance with OEM specifications.