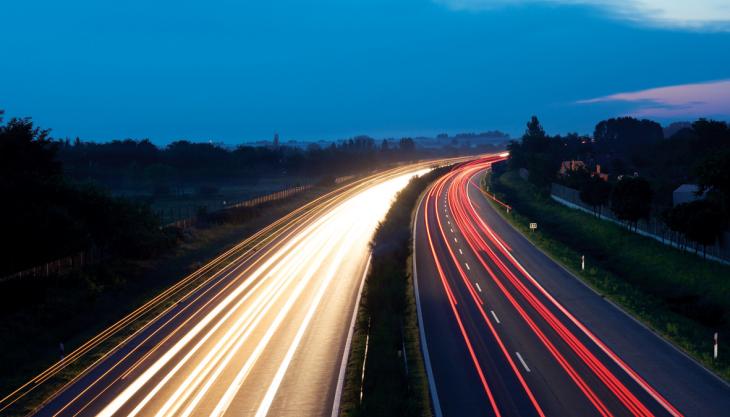 Budget 2020: More than £600 billion to be spent on infrastructure over next five years
IN his maiden Budget statement today [11 March], which understandably began with the announcement of a £30 billion stimulus package to help address the effects of the coronavirus outbreak, newly appointed Chancellor Rishi Sunak promised the highest level of infrastructure spending in decades – more than £600 billion over the current five-year parliament.
Among the measures announced, Mr Sunak promised the largest ever investment in English strategic roads and motorways, with more than £27 billion to be spent between 2020 and 2025 to take forward schemes such as dualling of the A66 Trans-Pennine route, upgrading the A46 Newark bypass and construction of the Lower Thames Crossing.
He also announced funding of £500 million per year from 2020–21 to 2024–25 to help tackle potholes; record funding of £5.2 billion for flood defences between 2021 and 2027; and a £10.9 billion increase in housing investment to support the commitment to build at least 1 million new homes by the end of the parliament, and an average of 300,000 homes a year by the mid-2020s.
A detailed National Infrastructure Strategy is to be published by the Government later in the spring, but according to Mr Sunak, by the end of this parliament, public sector net investment in infrastructure will be triple the average over the last 40 years in real terms. In total, around £640 billion of gross capital investment will be provided for roads, railways, broadband, schools, hospitals and power networks across the UK by 2024–25.
Elsewhere in the Budget, it was announced that the Aggregates Levy rate will be frozen in 2020–21 and that the Government is to publish a summary of responses to last year's comprehensive review of the levy. Also, as widely expected, Mr Sunak announced that the subsidy on the use of red diesel in the construction sector is to be removed, but not until April 2022. In the meantime, the Government will consult on the justification and entitlement to use such fuel.
Budget reaction:
Asphalt Industry Alliance – Commenting on the implications for local roads following the Budget, Rick Green, chair of the AIA, said: 'The £2.5 billion extra funding over five years announced by the Chancellor today will certainly be welcomed by hard-pressed local authorities dealing with reduced highway maintenance budgets, the effects of extreme weather events such as the recent storms, and an ageing network.
'However, £500 million extra a year divided across English local authorities is still a fraction of the amount needed to deal with decades of underfunding, which have led to deteriorating conditions and a rising one-time catch up cost to fix the problem. We believe that what's needed is an investment of £1.5 billion extra per year, for 10 years, to bring local road conditions up to a level from which they can be maintained cost effectively to ensure a more resilient network going forward.'
Construction Equipment Association – Rob Oliver, chief executive officer of the CEA, said: 'The announcement of £27 billion of investment in the country's strategic roads network is most welcome and we look forward to seeing the details of this.'
However, as recently witnessed over the legal block to the Heathrow expansion, where the Government refused to support a key infrastructure project, Mr Oliver cautioned that the full promised investment could get delayed or watered down by planning or court constraints unless government really commits. 'A good opportunity to 'get it done',' he said.
Regarding the removal of the red diesel concession in 2022, Mr Oliver said the Chancellor was 'entirely selective with his statistics in suggesting that off-road red diesel users were responsible for 10% of air pollutants'.
'Ironically, motor vehicles, as the much bigger polluters, will face no tax hike and drivers will continue to pay about 10% less for their fuel compared with the start of the year,' said Mr Oliver. 'The CEA is justifiably proud that its members have reduced harmful engine emissions by more than 90%, which, coupled with improved fuel consumption, is a 'green' success.'
He added: 'The Government has promised to consult on the application of this tax change and the CEA looks forward to being part of this process, particularly in support of plant hire companies and contractors who will be alongside us in delivering the promised infrastructure revolution.'
Construction Products Association – The Chancellor's first Budget rightly focused on measures to steer the UK economy through the impacts from the COVID-19 (Coronavirus) outbreak.
It was, nevertheless, encouraging to hear the Government's continued commitment to infrastructure and to 'get Britain building'. As ever with such announcements, however, clear and precise detail on where, specifically, spending will be allocated, how it will be funded and who will do the work will be critical for industry.
Of particular note was the £2.5 billion pothole fund, which, unlike previous pothole funds, will be spent over a five-year period. In recent years pothole funds were only for the current year and so did not get spent due to lack of time and resource for local authorities.
However, councils will now have time to plan properly and spend the finance where it is needed most. This sort of long-term certainty and consistency of spending should be encouraged with infrastructure delivery and this medium-term funding will be useful for construction.