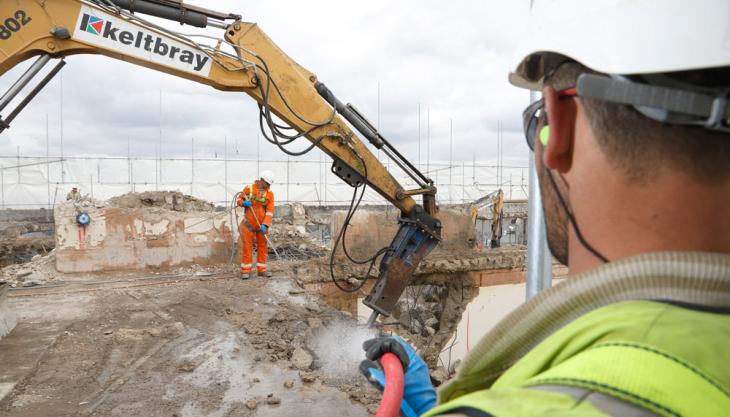 Demolition firm meets 'low-emission zone' compliance for non-road mobile machinery ahead of schedule  
KELTBRAY, UK specialists in engineering, construction, demolition, decommissioning and remediation services, have become one of the first companies to successfully pass a number of certified external audits for compliance with the Non-Road Mobile Machinery (NRMM) low- emission zone requirements in London.
The NRMM standards – which came into force in 2015 – aim to improve air quality by reducing key pollutants, including nitrogen oxides and particulate matter from burning fuel such as diesel, petrol and natural gas. Keltbray's environmental team has been working its in-house plant department to ensure the company's mobile machinery meet low-emission zone requirements. 
Jenny Cottrell, energy manager and environmental advisor for Keltbray, said: 'We are committed to environmental improvements across our business and, although this is a tiered directive, we and a number of our clients are now working towards ensuring that our plant meet some of the stages ahead of the 2020 deadline to demonstrate good practice.
'We have retrofitted over 20 machines and our investment in retrofit technology means that we get full life value from our fleet, whilst maintaining environmental and NRMM compliance with the best available technology.' 
In a recent report, Andrew Gordon, lead auditor for Merton Council, said: 'We know what to expect on Keltbray sites, the business always keep an eye on the ball. The systems in place are demonstrably effective in procuring compliant plant and identifying non-compliant items and implementing rectifying measures when required. Our thanks to everyone involved at Keltbray and for their efforts and actions in regards to air quality.'