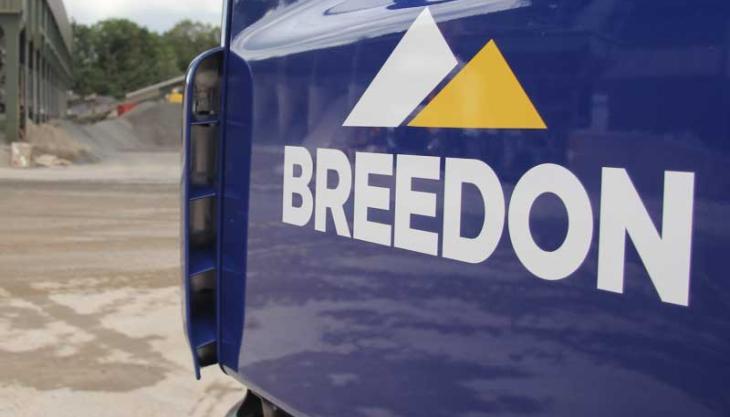 Trading performance in line with expectations for the 10 months to the end of October
IN a trading statement on the company's performance for the 10 months to 31 October 2022, Breedon Group plc say trading conditions during the second half remained supportive, allowing the Group to fully recover rising input costs through robust pricing and disciplined cost management.
For the four months to October 2022, the Group delivered revenue growth of 16% compared with the same period in 2021, resulting in Group revenue of £1,186 million in the year to date, some 14% ahead of the equivalent reported period last year and 12% ahead on a like-for-like basis.
Breedon say successful implementation of their dynamic pricing strategy offset the impact of softer market volumes, and whilst volumes were behind the exceptional levels recorded during the post-Covid recovery in 2021, they remain ahead of 2019 on a like-for-like basis.
Although construction output has softened in the second half, Breedon say the majority of their end-markets remain resilient, with infrastructure and industrial markets continuing to deliver growth. Consequently, the Group is on track to deliver record earnings in 2022 and expects to deliver full-year results in line with expectations, as set out with its interim results.
Looking ahead, Breedon say that while the short-term economic outlook limits visibility for the sector, their longer-term prospects remain well underpinned by structural growth dynamics and their exposure to infrastructure, housing, and industrial end-markets is favourable.
Independent of market conditions, Breedon say there are many opportunities for progression within their control, including optimizing their assets, executing their active merger and acquisitions pipeline in Great Britain and Ireland, and continuing to recover input cost inflation through their dynamic pricing strategy.
Chief executive officer Rob Wood commented: 'This time last year we reminded our investors of the agile and entrepreneurial DNA that sets Breedon apart. Our rapid response to changing market conditions, local focus, vertically integrated business model, and disciplined financial framework will again enable us to deliver record results.'