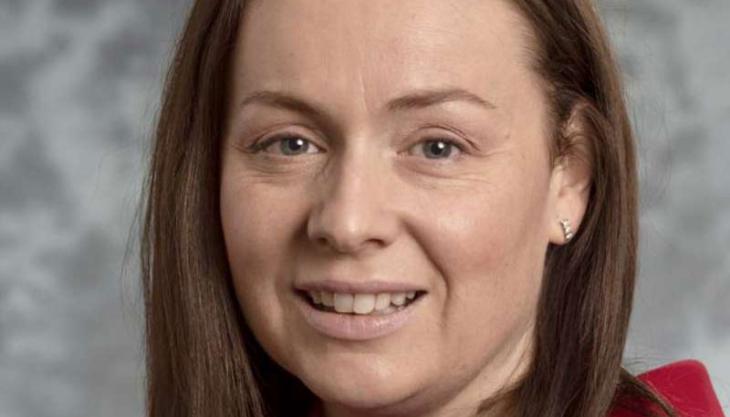 Michelle Bentham appointed BGS chief scientist for decarbonization and resource management
THE British Geological Survey (BGS) has appointed geoscientist Michelle Bentham as its new chief scientist for decarbonization and resource management, effective 1 May 2022. Based at BGS headquarters in Keyworth, near Nottingham, but working across all BGS sites, she will lead around 100 scientific staff.
Currently BGS's head of partnerships and innovation, in her new role Ms Bentham will oversee the delivery of fundamental scientific research to decarbonize energy and industry, to use resources more optimally, and to expand the delivery of affordable, sustainable energy across the world.
One of her first tasks will be to work with the senior management board at BGS to help shape, develop, and deliver the new BGS Science Strategy from 2023.
Ms Bentham has more than 20 years' experience in the field of energy decarbonization at BGS, with a focus on carbon capture and storage. She has worked on a large range of decarbonization projects, including working with the research community, industry, and government as a senior research scientist and project leader.
Her research has focused on the potential for CO2 storage in the UK, focusing on developing a portfolio of storage solutions and classification schemes.
Commenting on her new appointment, Ms Bentham (pictured) said: 'I'm looking forward to re-engaging in the science of decarbonization and resource management and working closely with colleagues in an area that is fundamentally important for our planet's future and one that personally matters to me.'
BGS director Karen Hanghoj said: 'We are delighted to welcome Michelle into this role. Her proven track record in energy decarbonization research, along with her passion for geoscience providing solutions to the global climate crisis, will be fundamental to driving forwards the BGS Science Strategy.
'With her experience in leadership and management roles within BGS, I am thrilled that she will lead the decarbonization and resource management challenge into the next phase of the organization's science strategy.'