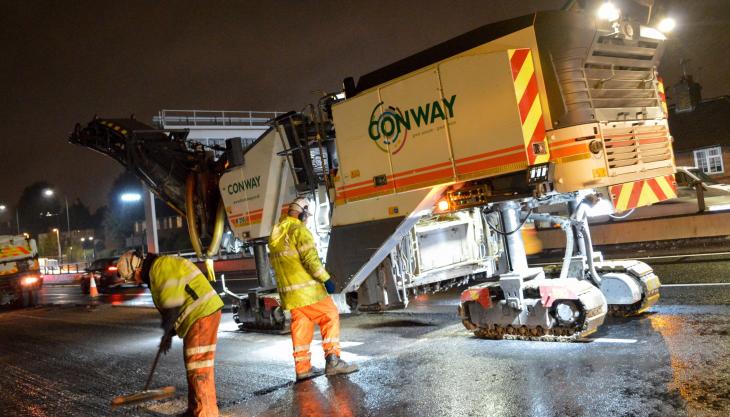 Publication of register of Highways Term Maintenance contracts now in its fifteenth year
BDS Marketing Research have just published the 15th edition of their register of Highways Term Maintenance contracts, which includes a list of all highway maintenance contracts, frameworks, and in-house provisions for local authorities and major highways maintenance bodies across Great Britain.
The current register identifies more than 300 contracts and information is supplied on a regional and county level. Details of companies handling the contracts, in addition to contract start and end dates, can be found within the register. Previous purchasers of the register have used the information to identify forthcoming dates for contract renewals and to obtain target details for potential future acquisitions, as well as for the supply of products and services.
The recently published Annual Local Authority Road Maintenance Survey (ALARM) report (2022) suggests that whilst highways maintenance budgets have increased by 4% since 2021, the need for repairs has also increased, by more than 20%. The report identifies the declining conditions of roads within Great Britain and the need for extra budget to address the growing list of highway repairs.
At the time of publication of the 2022 register, BDS have identified that 25% of contracts are due for renewal by the end of 2022, with a further 16% of highways maintenance contract providers 'out of contract' by the end of 2023.
For further information on the Highways Term Maintenance contracts register 2022 (published by BDS in March 2022), email: contact@bdsmarketing.co.uk