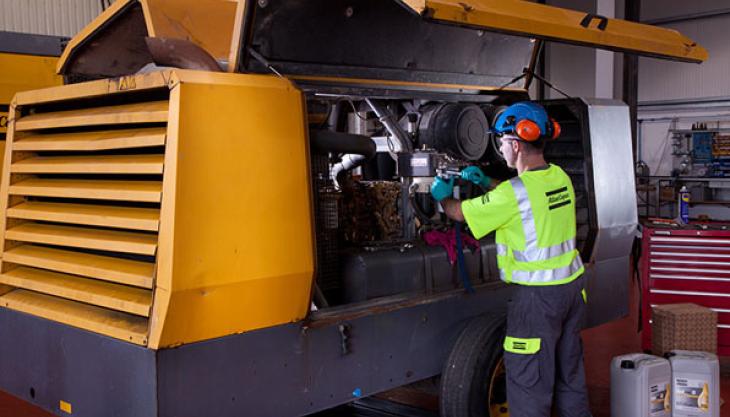 Company says the change will improve focus on the varying needs of mining and construction customers
ATLAS Copco in the UK are to separate their Construction and Mining Service divisions to allow improved focus on the two sectors. The separate service divisions will have their own dedicated managers, sales teams and engineers. The changes will be fully implemented by the 1 February 2014.
The company says that as the distinctly different mining and construction sectors are made up of separate customer bases with different service expectations, dedicated service engineers that specialize in either construction or mining equipment will be able to react more efficiently with specialist knowledge and skills.
Peter Haddow, who has more than 19 years' experience and a proven track-record in the mining industry, will remain as business line manager for Mining and Rock Excavation Service, while Gayle Palmer has been appointed as the new business line manager for Construction Service. She brings a wealth of knowledge and experience from her time as national distribution manager for Construction Equipment and in aftermarket sales.
Commenting on the change, Kevin Prince, general manager for Construction & Mining in the UK, said: 'We forecast that in 2014, the UK and Irish construction markets will grow strongly. As a result, the creation of a dedicated Construction Service department will enable us to best serve these markets, whilst continuing to provide the same high level of specialist support for our mining customers.
'Our vast range of equipment, from portable compressors to underground mine trucks, requires a range of competencies from our service engineers. We are now even better placed to meet the varying needs of our customers.'